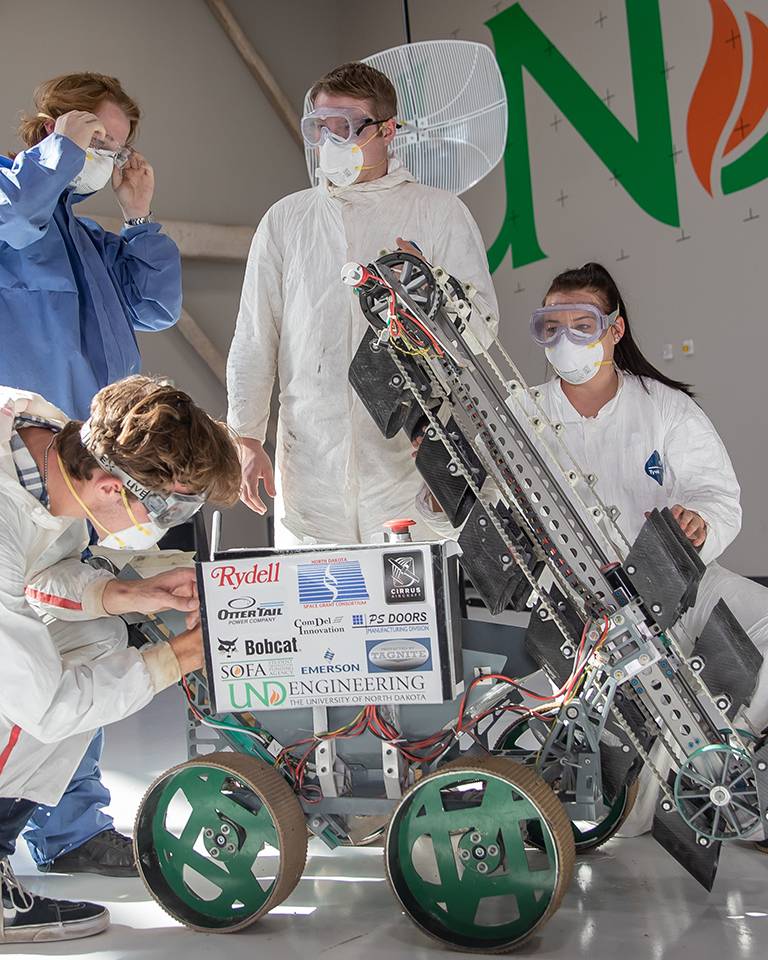 Lower Cost Models for Independent Colleges Consortium
Pursue an affordable dual degree at UND.
The Lower Cost Models for Independent Colleges Consortium (LCMC) is a consortium of small colleges and universities that has partnered with the University of North Dakota to provide students with an opportunity to earn dual degrees.
LCMC Partner Schools
Students attend on-campus courses at the partnered institution to earn their four-year degree while simultaneously taking courses online from the University of North Dakota to earn one of the offered engineering degrees. Through LCMC, students can complete two degrees in four or five years by sharing their credits between the two institutions. All programs except Electrical Engineering require an on-campus residency over the summer to complete hands-on labs in UND's state of the art facilities. More information on these labs can be found here.
Apply
To begin the LCMC partnership program, work with your academic advisor at your home institution. When you are ready to start taking courses, UND academic advisors will help you make the journey seamless.
Students attending an LCMC Partner School should select "Rize-Dual Degree". Applicants are required to submit official transcripts and they should request ACT, SAT, CLEP, and/or AP test scores be sent to UND.
APPLY AS AN INTERNATIONAL STUDENT
Why Pursue a Dual Degree at UND?
Nationally Ranked Engineering Programs
Access the best of both worlds. Choose one of several nationally ranked engineering programs while earning a degree at the small private campus you love.
Student Support and Online Tutoring
Both online and on-campus students have access to an array of UND services including career advice, writing help, online tutoring and tech support.
The UND Difference
best online college offering bachelor's in engineering degrees
of UND engineering students take courses 100% online
UND College of Engineering & Mines
median annual wage for engineers, 2020
engineering jobs to be added by 2030
Leaders In Action
Our students embark on a journey to become leaders. Not just in what they say, but what they do. Through hard work and determination, they believe in work worth doing and making a positive impact locally, nationally and beyond.
Accredited Distance Engineering Education
We're fully accredited by the Higher Learning Commission (HLC) and Accreditation Board for Engineering and Technology (ABET) recognized nationally as leaders in quality online education. UND has educated distance engineering students for over 30 years. These decades of experience makes us experts in training future engineers online.