Symposium Speakers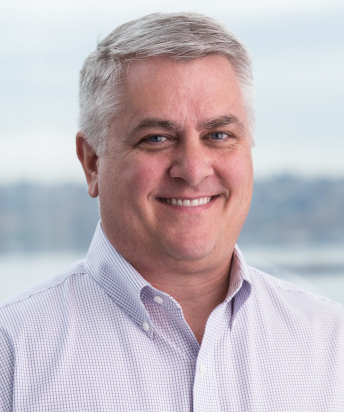 David is a Cloud Security Architect and 14-year Microsoft veteran, helping Microsoft partners learn and deploy the latest security technologies in Microsoft 365, Windows and Azure. He is a security certification junkie and holds the CISSP, CCSP, GISP, GCED, GCWN, GCIH, GMOB, GCDA, GSEC, GSOC and several dozen Microsoft certifications.

David has been married for 31 years and lives with his wife and daughter outside of Raleigh, NC.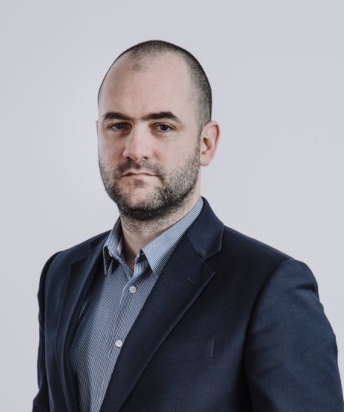 Petr Špiřík is an experienced CISO and global cyber security director with strategic vision, cross-disciplinary expertise and proven track of record. Leading the global organizations through change building, transforming and managing their enterprise security, with the executive level stakeholders. Key areas of interest: Integrate the Threat Intelligence, Incident Response & Vulnerability Management into the unified Threat Management. Cyber Security Architecture & Operations Building an efficient, lean and effective global security program, that also scales well, is sustainable and can adapt to changing threat landscape and business objectives Privacy & Data Protection. Design and operate the cyber security program with special focus on data protection in all its aspect, applying the Privacy by Design principles.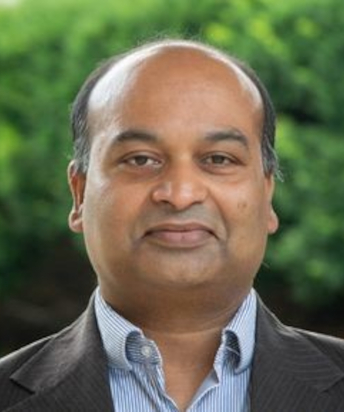 Dr. Anurag Srivastava is a senior member of the Institute of Electrical and Electronics Engineers (IEEE), chair of the IEEE Power and Energy Society's PEEC committee, co-chair of the microgrid working group, vice-chair of power system operation SC, chair of PES voltage stability working group, chair of PES synchrophasors applications working group, co-chair of distributed optimization application in power grid, vice-chair of tools for power grid resilience TF, past-chair of the IEEE PES career promotion subcommittee, past-chair of the IEEE PES student activities committee, past vice-chair of the IEEE synchrophasor conformity assessment program and member of CIGRE C4C2-58 Voltage Stability, C4.47/ C2.25 Resilience WG, CIGRE 2.18 Wide Area Monitoring Protection and Control Systems – Decision Support for System Operators, CIGRE D2.52 AI Application and Technology in Power Industry.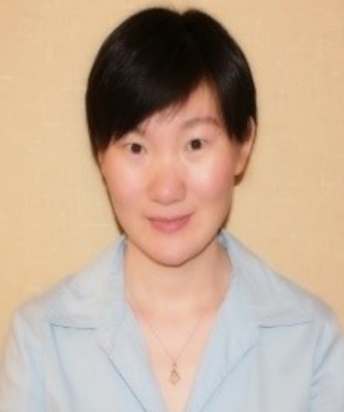 Dr. Yanxiao Zhao is currently an Associate Professor in the Electrical and Computer Engineering Department, Virginia Commonwealth University. Dr. Zhao's research interests include, but not limited to: Internet of things (IoT), 5/6G communications, cyber security, wireless networks including cognitive radio networks, vehicular networks, wireless autonomous networks, wireless body area networks, software-defined networks, and device-to-device (D2D) communications, wireless energy harvesting, power management and communications in smart grid. Dr. Zhao's research has been supported by NSF, NASA and Air Force. Dr. Zhao has published over 70 papers in prestigious journals and international conferences. She was the recipient of the Best Paper Award for three international conferences WASA2009, ChinaCom2016 and ICMIC2019. She has been actively organizing international conferences by serving as TPC chairs, publicity chairs and TPC members. She is an IEEE Senior Member.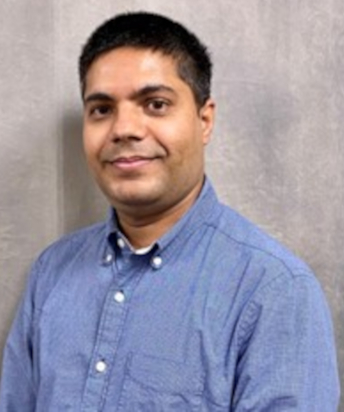 Dr. Rimal is an Assistant Professor of Computer and Cyber Sciences at the Beacom College of Computer and Cyber Sciences at Dakota State University, Madison SD. He was a Visiting Scholar with the Department of Computer Science, Carnegie Mellon University, Pittsburgh, PA. He was a Postdoctoral Fellow with the Department of Electrical and Computer Engineering, the University of New Mexico. He was a Visiting Assistant Professor and Academic Specialist at the Department of Computer Science at Tennessee Tech. University, Cookeville. He is a senior member of both IEEE and ACM.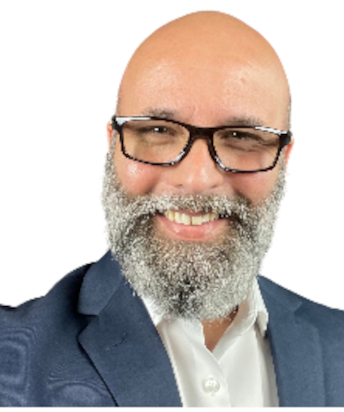 Dr. Bill Souza has a Doctor of Science in Cybersecurity. Dr. Souza has more than 25 years of industry experience working in various organizations and consulting companies; he has dedicated the last 20 years to cybersecurity in energy critical infrastructure with RTO and Utility experience. Dr. Souza has substantial subject-matter expertise in the areas of cyber risk management, advance risk management concepts, vulnerability management, cyber governance, cybersecurity frameworks, policy writing, cross-industry research collaboration, and countermeasures, among others.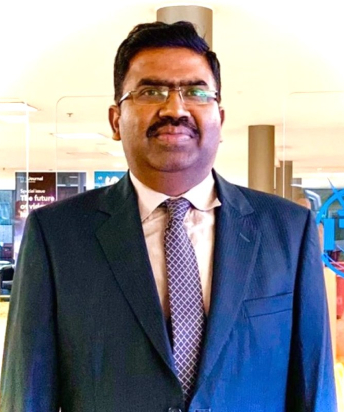 Mr. Srinivasagan (Srini) Ayyappan
Mr. Srinivasagan (Srini) Ayyappan was born in India, received his Bachelor's, Master's in Electronics Engineering and MBA from Indian universities. Has 20+ years' experience in avionics and automotive product development including avionics cockpit displaying architecture, vehicle Multimedia Infotainment architecture, Laser automotive heads up display (HUD), electrical and electronics architecture, cyber security, and functional safety. Experience in global avionics and automotive manufacturers such as Honeywell, Tata Motors, Ford, Jaguar Land rover, Toyota and Great Wall Motors. Currently he is Senior Expert -Infotainment, Cyber security at world's only independent luxury car group with over 100 years of design and automotive excellence, Aston Martin Lagonda, UK, manufacturer of Luxury Sports cars and grand tourers. He is an IEEE Senior Member for 22 years and as an International Telecommunications Union (ITU) editor delivered the ITU-SG16-FG-VM-WG2 technical report, now accepted as recommendation TU-T H.551 and is a proposals contributor for Working Groups 1, 2 and 3. All three reports have been accepted by the ITU and published as recommendations.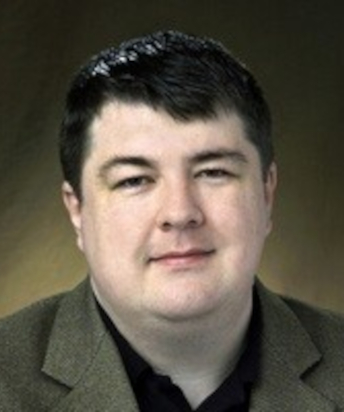 Dr. Jeremy Straub is the director of the NDSU Institute for Cyber Security Education and Research and an assistant professor in the Department of Computer Science. A former technology industry executive, Straub was the founding associate director of the NDSU Cyber Security Institute. He holds a Ph.D. in Scientific Computing, an M.S., an M.B.A. and two B.S degrees. In the software and electronics industry, Straub held executive, strategic leadership and software and technology development management positions at multiple firms in the United States and the Asia-Pacific Region; however, long-term technology development was always his passion, leading to his return to academia. Straub has published over 80 journal articles and 250 full conference papers. He is a team member recipient of the North Dakota Governor's Award for Excellence in Public Service Roaming Bison Award. Straub is also a Fellow of the Inter-University Seminar on Armed Forces and Society and has served as lead inventor on two issued U.S. patents. His work has been funded by the U.S. National Science Foundation, U.S. Department of Defense, the National Security Agency and the National Aeronautics and Space Administration, among others. His research includes technology development and technology policy.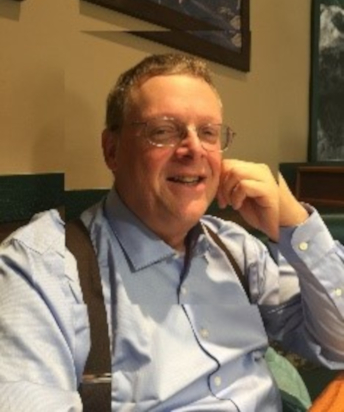 Mr. Sam Bowne has been teaching computer networking and security classes at City College San Francisco since 2000. He has given talks and hands-on trainings at DEF CON, Black Hat, RSA, and many other conferences and colleges. He founded Infosec Decoded, Inc., and does corporate training and consulting for several Fortune 100 companies on topics including Incident Response and Secure Coding. Credentials: PhD, CISSP, DEFCON Black Badge.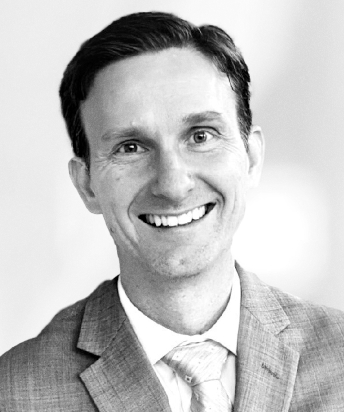 Dr. Hyrum Anderson is a Distinguished ML Engineer at Robust Intelligence. He received his PhD in Electrical Engineering from University of Washington, with an emphasis on signal processing and machine learning, and BS and MS degrees in Electrical Engineering from Brigham Young University. Much of his career has been focused on security, having directed research projects at MIT Lincoln Laboratory, Sandia National Laboratories, Mandiant, as Chief Scientist at Endgame (acquired by Elastic), and Principal Architect of Trustworthy Machine Learning at Microsoft. In the latter role, he organized and performed Microsoft's first AI Red Teaming efforts on production systems and served as chair of the AI Red Team governing board. He also co-founded the Conference on Applied Machine Learning in Information Security (CAMLIS) and co-organizes the ML Security Evasion Competition (mlsec.io) and the ML Model Attribution Challenge (mlmac.io).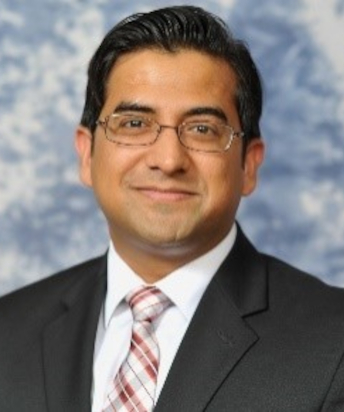 Dr. Ahmad Y. Javaid (SM'19, M'15, GS'12) received his B.Tech. (Hons.) Degree in Computer Engineering from Aligarh Muslim University, India in 2008. He received his Ph.D. degree from The University of Toledo in 2015 along with the prestigious University Fellowship Award. Previously, he worked for two years as a Scientist Fellow in the Ministry of Science & Technology, Government of India. He joined the EECS Department as an Assistant Professor in Fall 2015 and is the founding director of the Paul A. Hotmer Cybersecurity and Teaming Research (CSTAR) lab. Currently, he is an Associate Professor in the same department. His research expertise is in cyber security of drone networks, smartphones, wireless sensor networks, and other systems. He is also conducting extensive research on human-machine teams and applications of AI and machine learning to various areas as well as education in these domains. During his time at UT, he has participated in several collaborative research proposals that have led to a cumulative sum of ~$5.45M in funding to UToledo, of which $2.1M has been allocated specifically to him. These projects have been funded by various agencies including the NSF (National Science Foundation), AFRL (Air Force Research Lab), NASA-JPL, Department of Energy, the State of Ohio, and Industry Partners. He also played a critical role in the cultivation of a private gift to support the CSTAR lab for cyber security research. He has published more than 100 peer-reviewed journal, conference, and poster papers. He has also served as a reviewer for several high-impact journals and as a member of the technical program committee for several reputed conferences.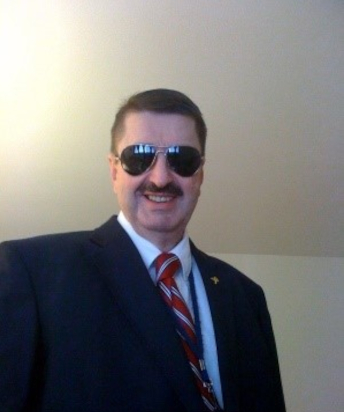 Dr. Randall K. Nichols, DTM is a Professor of Practice in Unmanned Aircraft Systems (UAS) – Cybersecurity at Kansas State University Aerospace and Technology Campus in Salina, Kansas. Nichols serves as Director, GC Aerospace Cyber Operations program. Nichols is internationally respected, with 52 years of experience in leadership roles in cryptography, counterintelligence, counterterrorism, INFOSEC, cybersecurity, Unmanned Aircraft / Underwater Systems, and sensitive computer applications. Throughout his career, Nichols has published fourteen best-selling textbooks. Nichols has provided counsel to the United States government and is certified as a federal subject matter expert (SME) in cryptography and computer forensics. His most recent work involves creating masters and certificate graduate-level programs for KSU and Utica College.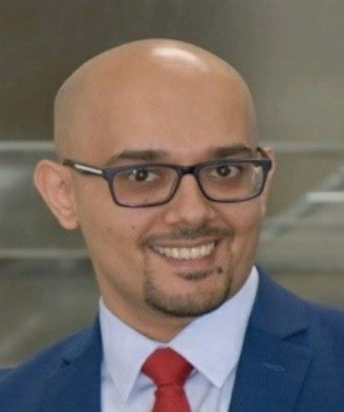 Salam BaniAhmed, Ph.D., SMIEEE is a Specialist Engineer - Cyber Physical Systems at Eaton Research Labs, where he leads research programs on cyber resiliency for smart grid applications. His role features persistent efforts on harmonizing the cyber and physical layers of critical infrastructure towards resiliency measures; and creating new technologies to boost system's resiliency against cyber incidents. Dr. Baniahmed is a senior member of IEEE, he serves in various committees for IEEE standards development. He was the past chair for IEEE Smart Grid Education Committee, and a current member of various IEEE technical committees.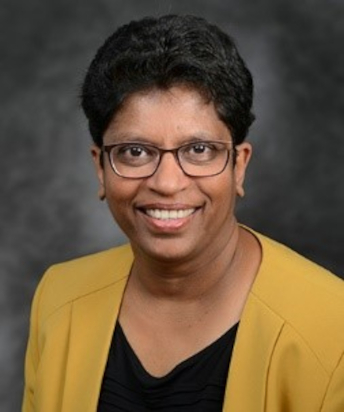 While at UND, Madhavi has worked to improve strategic planning, and collaboration, while building IT service management and project management best practices across the organization. She has overseen major upgrades to the network, both wired and wireless, research infrastructure, classroom technologies, expanded the security footprint, and standardized technologies at UND.

With over 20 years of experience in higher education, her experience includes strategic planning, successfully leading multiple large IT initiatives, system integration, and consolidation, and collaborating with various entities to find the most cost-effective solutions for technology needs.

She earned a Bachelor of Science in management (information) systems from Missouri University of Science and Technology (MS&T) and a Master of Science in (higher) education leadership from UND.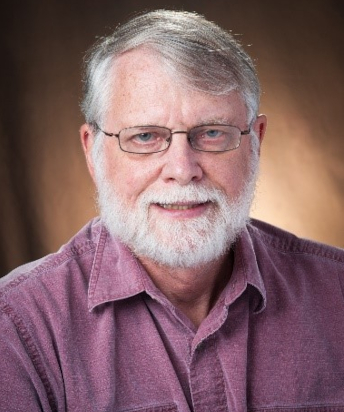 Kendall E. Nygard is the Director of the Dakota Digital Academy of the state university system in North Dakota. He is Emeritus Professor of Computer Science at North Dakota State University (NDSU). He is also the founder NDSU Institute for Cybersecurity Education and Research. He has served in Washington D. C. as a Jefferson Science Fellow and Senior Science Advisor at the U. S. Department of State and USAID. Dr. Nygard is also a fellow of the International Academy, Research, and Industry Association. He is a Chamber of Commerce NDSU Distinguished Faculty Service Professor. Application areas in which he has conducted research include cybersecurity, smart electrical grid, sensor networks, unmanned air systems routing and scheduling, wireless ad hoc networks, encryption, and social media. His primary methodologies are big data analytics, optimization models, artificial intelligence, and simulation.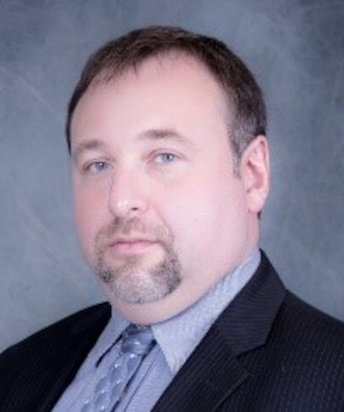 Alex Holden is the founder and CISO of Hold Security, LLC. Under his leadership, Hold Security is playing a pivotal role in information security and threat intelligence, and establishing itself as one of the most recognizable names in its field. Mr. Holden researches the minds and techniques of cyber criminals and helps our society to build better defenses against cyber-attacks.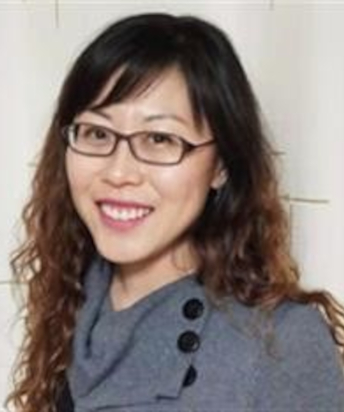 Catherine is a Sr. IT Audit Manager at Wells Fargo. Currently, she manages a team of 12 staff members over the Identity and Access Management and Network Security domains to deliver risk-mitigating recommendations that are long-term-oriented and root-cause-focused. She has enjoyed over 15 years of progressive career journey by driving process improvement and operational excellency continuously. Catherine earned her MBA from Metropolitan State University and is working on her MS in Cybersecurity from New York University. She also has several professional certificates in IT risk management, including Certified Information Systems Auditor (CISA), Certified Information Systems Security Professional (CISSP), and Certified Information Privacy Professional (CIPP/US). In her free time, she enjoys traveling, cooking and yoga.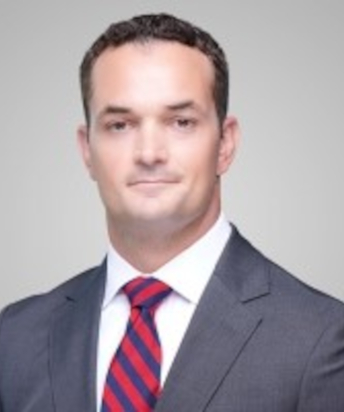 Mr. McLaughlin is a cybersecurity attorney and policy advisor at Baker, Donelson, Bearman, Caldwell & Berkowitz, PC in Washington, D.C. Prior to joining Baker Donelson, Mr. McLaughlin served in the United States Navy as an Intelligence Officer. His assignments spanned multiple postings worldwide, most recently as Chief of Counterintelligence and Human Intelligence for the Cyber National Mission Force, where he directed all counterintelligence, human intelligence, and law enforcement operations, investigations, and support to the Department of Defense's global cyberspace operations. Mr. McLaughlin is also a Cyber Policy Research Affiliate at the University of Maryland Applied Research Laboratory for Intelligence and Security, where he advises senior government officials on the integration and expansion of Department of Defense cyberspace capabilities.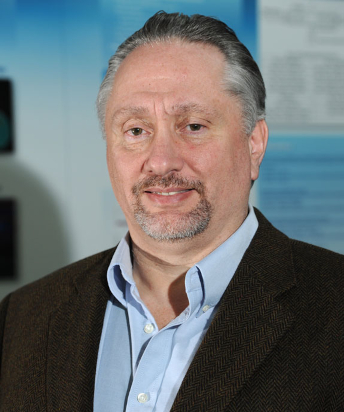 Craig Rieger, PhD, PE, is the Chief Control Systems Research Engineer and a Directorate Fellow at the Idaho National Laboratory (INL), pioneering interdisciplinary research in next generation resilient control systems. The grand challenge provided an integrated research strategy to address the cognitive, cyber-physical challenges of complex control systems into self-aware, trust-confirming, and threat-resilient architectures.

In addition, he has organized and chaired fourteen co-sponsored symposia and one National Science Foundation workshop in this new research area and authored more than 75 peer-reviewed publications.

Craig received B.S. and M.S. degrees in Chemical Engineering from Montana State University in 1983 and 1985, respectively, and a PhD in Engineering and Applied Science from Idaho State University in 2008. Craig's PhD coursework and dissertation focused on measurements and control, with specific application to intelligent, supervisory ventilation controls for critical infrastructure.

Craig is a senior member of IEEE and has 20 years of software and hardware design experience for process control system upgrades and new installations. Craig has also been a supervisor and technical lead for control systems engineering groups having design, configuration management, and security responsibilities for several INL nuclear facilities and various control system architectures.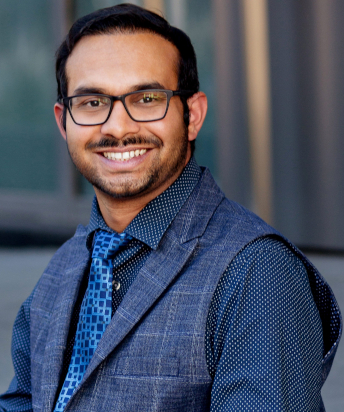 Dr. Vivek Kumar Singh is a senior researcher for the Cybersecurity Evaluation and Application Group (CEAG) within NREL's Energy Security and Resilience Center. He leads a commercialization project with an industry vendor, works on 5G- Securely Energized and Resilient (SER) and NREL's Clean Energy Cybersecurity Accelerator (CECA) projects. He worked at INL in the Power and Energy Systems group in the year 2020-2021. He is also involved in proposal writing and development with internal partners and partners from other national laboratories. His research interests include cyber-physical security for smart grid, wide-area monitoring, protection, and control (WAMPAC), hybrid energy storage systems, and cyber-physical federation testbeds. He has received awards from US Army Research Laboratory, NASPI, and ISU. He has published research papers, patents, software disclosure records (SDRs), and featured in several media articles. He received awards at Resilience Week 2018-2020, and the 2020 Texas Power & Energy Conference (TPEC).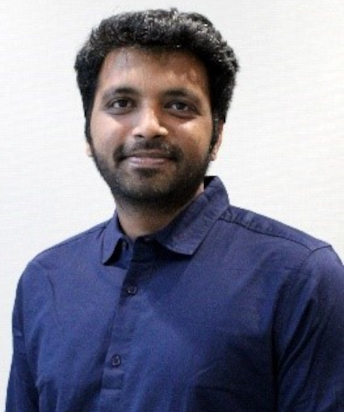 Mr. Akshay Ram Ramchandra
Akshay Ram Ramchandra served in the merchant navy for 6 years as a Jr. Navigational Officer. He pursued a post graduate program in AI and ML from the University of Texas at Austin. His research interests are in the application of machine learning techniques and artificial intelligence on a variety of data sets. He has worked on natural language processing, and computer vision applications whilst working as a data scientist. Currently working on his masters in data science at the University of North Dakota, while also working on his research at the Data Energy and Cyber Systems.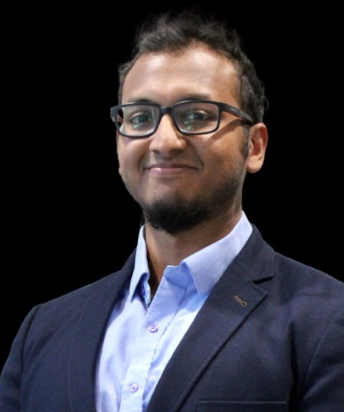 Niroop Sugunaraj is a doctoral student in EE at the University of North Dakota (UND) and currently interning at the Eaton Corporation, Golden, Colorado. He earned his M.S. degree in electrical engineering and B.E. in computer science from UND and the University of Wollongong in Dubai (UOWD) respectively. His research interests include machine learning, cyber security, and smart grid areas.