Undergraduate Program
Our programs are designed to provide students with the skills and knowledge needed to excel in the field of biomedical engineering.
We offer a comprehensive curriculum that covers a wide range of topics, including biomaterials, biomechanics, medical imaging, and bioinformatics.
Biomedical Engineering Program
The biomedical engineering program at the University of North Dakota (UND) is an interdisciplinary program that combines the principles of engineering and the life sciences. The program focuses on the development of technologies and techniques for the diagnosis, treatment, and prevention of human diseases and injuries. Students in the program will learn about the design and development of medical devices, implantable materials, and artificial organs, as well as the use of computational modeling and simulation in biomedical research. The program also includes a strong emphasis on hands-on laboratory experience and research opportunities. Graduates of the program may go on to work in the medical device industry, in hospitals or clinics, or in academic or government research labs.
LEARN MORE ABOUT THE B.S. PROGRAM
LEARN MORE ABOUT Combined Bachelor's Master's Program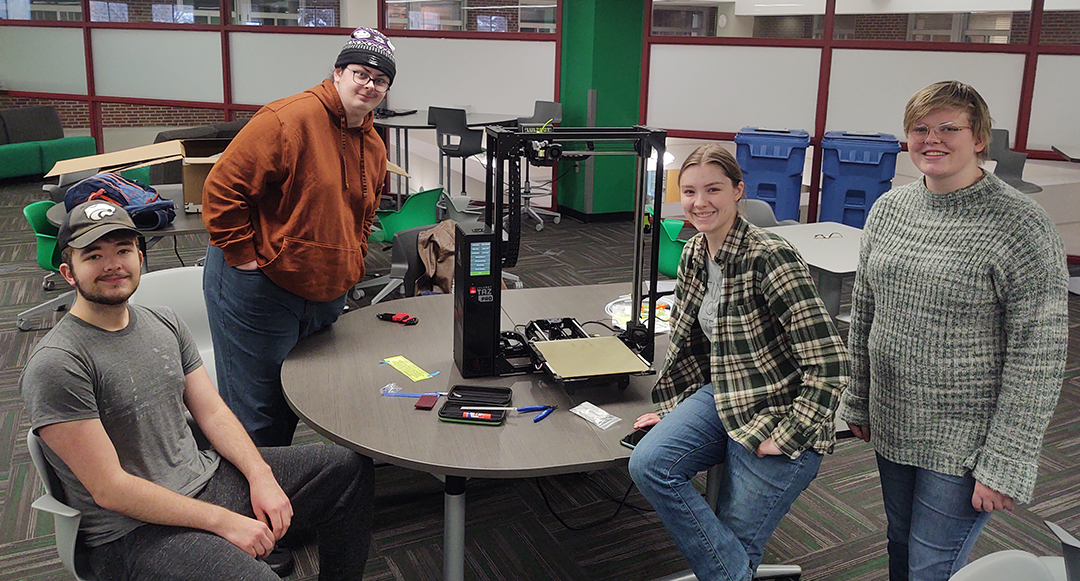 Our program is built on a foundation of innovation-based learning, which emphasizes hands-on, project-based instruction.
Students will have the opportunity to work on real-world projects and research alongside our faculty members, who are experts in their fields. This approach allows students to apply the theoretical concepts they learn in class to real-world situations and develop the critical thinking, problem-solving, and teamwork skills that are essential for success in the biomedical engineering industry.
We are committed to providing students with the support and resources they need to be successful in our program. We offer a variety of services, including academic advising, career counseling, and access to cutting-edge research facilities. We also have a strong network of alumni and industry partners who can provide students with valuable networking opportunities and job prospects.
We are excited to welcome you to our program and look forward to helping you achieve your goals in biomedical engineering. Our innovative approach to learning will prepare you for a successful career in this exciting and rapidly-evolving field. Thank you for considering the University of North Dakota for your undergraduate education.
Why Biomedical Engineering
return on tuition investment within five years of graduating
average salary for biomedical engineers, 2020
projected percent change in employment from 2021 to 2031 (average growth rate for all occupations is 5 percent)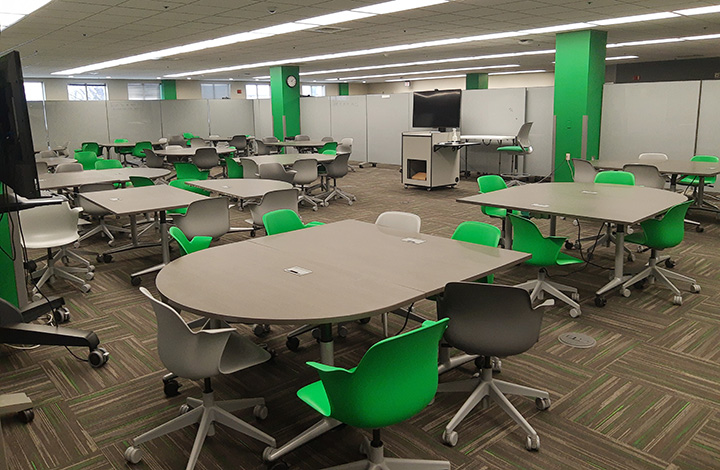 State of the Art Facilities
The University of North Dakota's Biomedical Engineering program offers state-of-the-art teaching rooms that are designed to be conducive to active learning. All of these features make our classrooms an ideal environment for active learning and provide students with the best possible experience in the program.
Our classrooms are equipped with the latest technology and designed to promote collaborative and interactive learning.
The classrooms are equipped with high-definition projectors and interactive whiteboards, which allow students to easily view and manipulate digital materials and images. This technology allows students to be more engaged and interactive during lectures and presentations.
Our classrooms feature flexible seating arrangements, such as round tables and movable chairs, which encourage students to work together in small groups. Additionally, classrooms feature smart boards to make learning more interactive and engaging.
Our classrooms are also designed to have advanced audio and visual systems, which ensure that all students can clearly hear lectures and view presentations. This allows for more effective communication between students and instructors and helps to keep students engaged during class.
Students have access to high-speed wireless internet, which allows them to access online resources and complete assignments during class, this helps to make learning more interactive and engaging, and allows students to stay connected with the latest information and resources in the field of biomedical engineering.