Symposium Speakers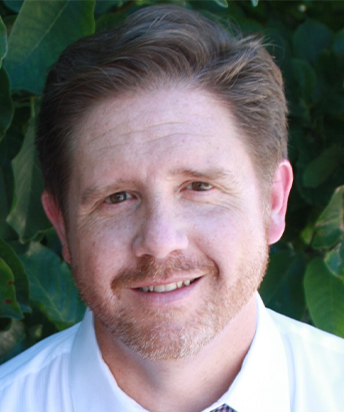 Say hello to Dale Meredith, a seasoned cybersecurity professional with over two decades under his belt. As an EC-Council Certified Ethical Hacker and Instructor, a Microsoft Certified Trainer, and a recent finalist in the 2023 CEH Hall of Fame awards, Dale has a knack for making the complex simple and fun. Did we mention his stint as a CTO for an ISP? He's got tales to tell from that chapter! Dale's teaching style is anything but ordinary, transforming intricate cyber concepts into bite-sized, engaging lessons. His journey has seen him enlightening folks at Fortune 500 companies, global universities, and even governmental agencies, not to mention his appearances at various IT conferences worldwide. When he's not lighting up stages or classrooms, Dale is crafting insightful books (like the guide to acing the Certified Ethical Hacker (CEH) V12 312-50 Exam) and working on new titles focusing on OSINT and pentesting. Craving more? Swing by "DaleDumbsITDown.com" for a hearty dose of cybersecurity insights and tutorials, all sprinkled with a touch of humor and a whole lot of expertise.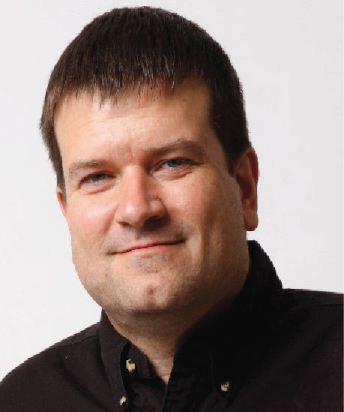 James Reinders is an engineer at Intel, with parallel computing experience spanning four decades, focused on enabling parallel programming in a heterogeneous world. James is currently focused on the DPC++ project (SYCL for LLVM), and the oneAPI initiative (delivering APIs spanning computer devices of many types from many vendors). James is an author/co-author/editor of twelve technical books related to parallel programming; his latest book is about SYCL. He has had the great fortune to help make key contributions to several of the world's fastest computers (#1 on Top500 list) as well as many other supercomputers, and software developer tools. James consistently enjoys writing, teaching, programming, and consulting in areas related to parallel computing (HPC and AI).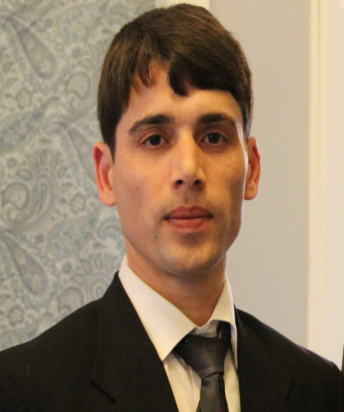 Dr. Ijaz Ahmad is a senior scientist at the VTT Technical Research Centre of Finland and is an adjunct professor at the University of Oulu, Finland. Dr. Ijaz has published over 50 research articles on different topics in security of wireless networks and published an edited book on the security of 5G wireless networks. Dr. Ijaz has been a visiting scientist at the Technical University of Vienna, Austria (2019), at Aalto University Finland (2018), and is the recipient of several awards including the Nokia Foundation, Tauno Tönning and Jorma Ollila grant awards, and the VTT research excellence awards for 2020, 2021, 2023. Furthermore, Dr. Ijaz has received two best paper awards at IEEE conferences for his work on network security. His research interests include cybersecurity, and security of 5G and 6G.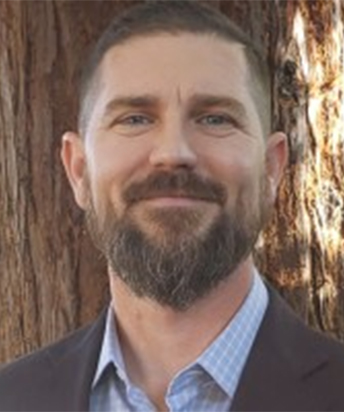 Tom D'Aquino is the founder and lead developer of ./HAVOC, an open-source Adversary Emulation As Code platform and framework. In his professional life, Tom has over 20 years of experience working in the cybersecurity industry and is currently employed by Vectra AI as Director of Security Validation. In his role with Vectra AI, Tom has the unique opportunity of performing "live-fire" testing on the novel AI-based behavioral detection capabilities that Vectra AI has pioneered.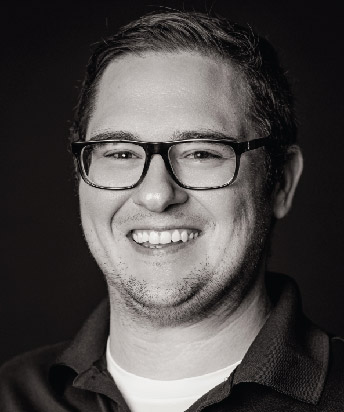 Dr. Jacob Benjamin is the Director of International Services, at the industrial cyber security company Dragos, Inc. In this role, Dr. Benjamin oversees the delivery and execution of consulting services provided by Dragos for ICS/OT/SCADA networks for the EMEA and APAC regions. Jacob has substantial cybersecurity experience with operational technology at domestic and international critical infrastructures from his current role as well as his prior roles as a cybersecurity researcher at Idaho National Laboratory and nuclear cybersecurity specialist with Duke Energy.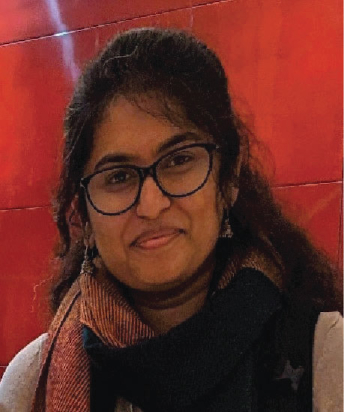 Shruthi Gorantala leads the practical FHE team at Google. Previously she worked on large-scale machine learning in Google Assistant and Google Maps. She received her Master's in Computer Science from the University of Pennsylvania with a focus on searchable encryption and lattice-based cryptography with Nadia Heninger and Brett Hemenway.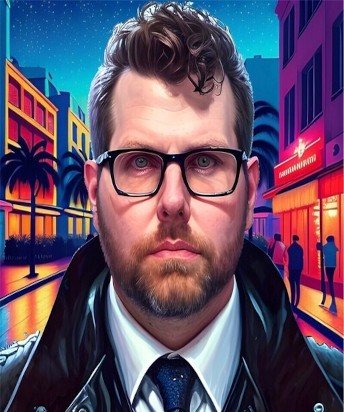 During his tenure at eMed, Uriah designed an adaptable privacy and security framework that allows for potential expansion into international markets while meeting foreign regulations if necessary. He also established a compliance-focused culture that balances risk reduction and fosters an agile startup environment, ensuring eMed complies with all applicable regulations. Additionally, Uriah developed and implemented an efficient risk management system to identify and monitor potential risks, overseeing the creation and execution of comprehensive security policies and procedures. At the North Dakota ITD, Uriah managed a team of Information Security Officers and Risk Analysts, providing leadership and direction to ensure efficient and effective operations. He collaborated with cross-functional teams to develop a cohesive view of security risk and drove remediation items to closure. Uriah raised the information security posture/prole via compliance and risk programs, implementing audit programs for a wide breadth of regulations and requirements. Uriah oversaw applicable security, privacy, contractual, and compliance requirements throughout his tenure at both organizations through strategy development, controls definition and assessment, and process oversight. He managed information security risk at a tactical and strategic level identifying and implementing controls that meet the information owners' risk tolerance to maintain compliance with federal and state regulatory requirements. Overall, Uriah is a dedicated GRC professional committed to promoting compliance, reducing risk, and fostering a culture of security awareness.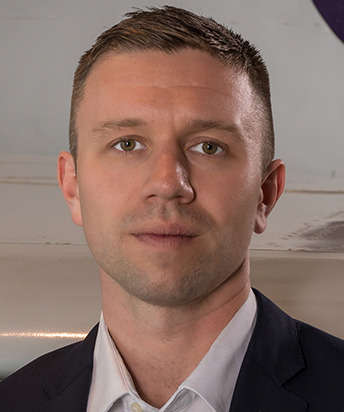 William S. Cromarty is the CEO and Founder of Kirkwall, a Fargo-based software company that uses Machine Learning to defend autonomous systems from critical failure. Kirkwall's algorithm enables cyberattack detection, diagnostic monitoring, and preventative maintenance for UAVs, IoT-enabled AgTech, and industrial systems. Will is a former CIA officer and national security subject-matter expert in aerospace and satellite systems, space/counterspace weapons system counterproliferation, and aerospace-sector geopolitics; he serves as Executive Director of The Museum Incubator, a STEM-education focused 501(c)(3) nonprofit. Will is a Fellow at The Explorers Club, the Royal Astronomical Society, the Royal Geographical Society, the Royal Anthropological Institute, and a a National Eagle Scout Association World Explorer; he has served as a past invited lecturer at NASA, USCG NAVCEN, USFS, The UAS Summit, the American Geographical Society, the Naval Postgraduate School, and the Fargo Air Museum where his private collection of Cold War Space Race artifacts is on display. Will is a competitive ultramarathon runner and pistol instructor; he is currently training as a Muay Thai fighter while pursuing his solo skydiver license, FAA Part 107 drone pilot license, PADI Divemaster certification, and PADI Master Scuba Diver certification.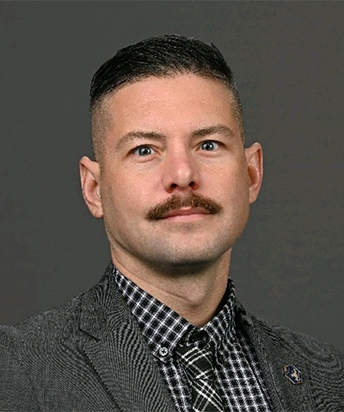 William Swearson currently leads the Advanced Research & Design group at Northrop Grumman Grand Sky. He has designed complex integrated architectures for autonomous systems operating in extremely dynamic environments for the last 18 years. Utilizing his experience in automation, data mining, artificial intelligence, and engineering to develop a resilient and adaptive technology across multiple platforms. He has worked alongside Nobel Prize Laureates, engineers and scientists at Argonne National Laboratory, NASA Ames, NASA's Airborne Science Program, and many other research labs in the U.S. He also directs operations for rapid protyping and automation, FabLab and Bluelab, at Grand Sky. He holds a BA and MS degree from the University of North Dakota in Anthropology and Aerospace. And is currently pursuing his PhD. in Mechanical Engineering.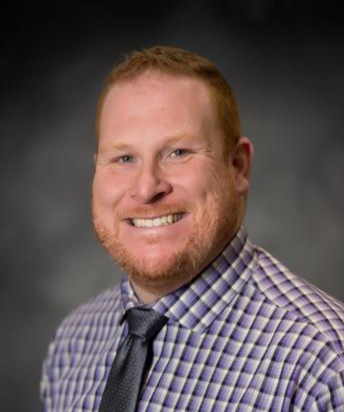 Mr. Chadd Damm has served as the IT Security Officer at the University of North Dakota (UND) for the past two years. He holds a Master of Science degree in Cybersecurity from UND. With a 15-year career in Information Technology, Chadd has spent the last 13 years contributing his skills and knowledge to various positions within UND.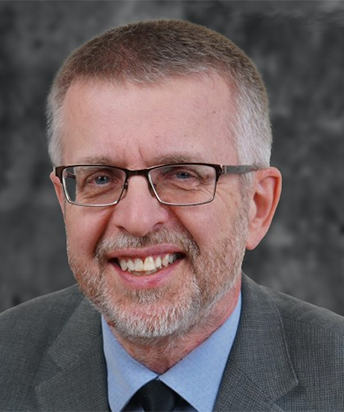 Andrew Ginter leads a team of experts who work with the world's most secure industrial enterprises. Before Waterfall, he led the development of high-end industrial control system products at Hewlett-Packard, of IT/OT middleware products at Agilent Technologies, and of the world's first industrial SIEM at Industrial Defender. Andrew is the author of three books on industrial/OT cybersecurity, a co-author of the Industrial Internet Security Framework, and a co-author of the UITP report on cybersecurity requirements in rail system tendering. He co-hosts the Industrial Security Podcast and contributes regularly to industrial security standards and best-practice guidance.