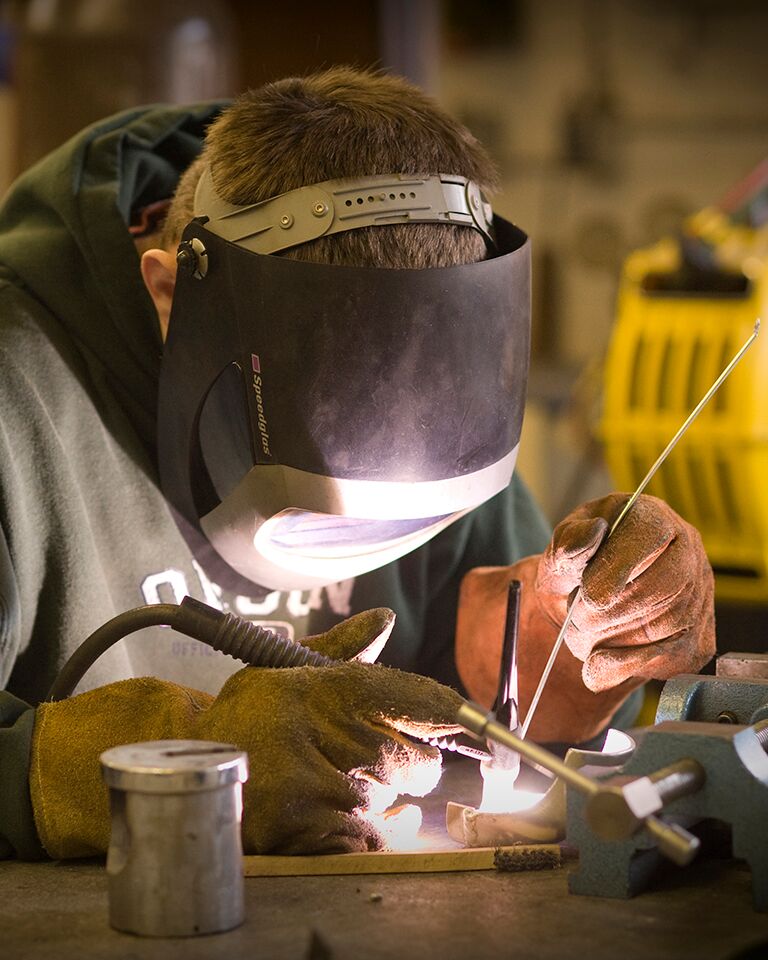 Mechanical Engineering
As a mechanical engineering student, you'll have the opportunity to work on a variety of hands-on projects.
Some of our students are currently working on wind tunnel experiments, space hardware design, nanotechnology development, pressure vessel research, coal combustion, agricultural innovations, and precision machining.
A Future That Works
Mechanical engineering is one of the most versatile of all the engineering disciplines. Our graduates work in power, aircraft, automotive, and defense industries throughout the US, while many choose to work locally with companies such as Arctic Cat, Polaris, Marvin Windows, and Goodrich Corporation.
Nearly all of our students receive job offers before they graduate or elect to continue in graduate education at UND and other fine engineering schools. Cooperative education opportunities and summer internships are also available to you during your academic career at UND.
Mechanical Engineering Mission
The Mechanical Engineering Department prepares students at all levels to effectively apply modern engineering principles to the evolving needs of industry and society through focused efforts in manufacturing, materials science, mechanical design, thermal sciences, and aerospace applications. The Department supports an accessible, collaborative, multidisciplinary research and learning environment that stimulates faculty and students to reach their highest potential through hands-on education, leadership opportunities, and life-long learning.