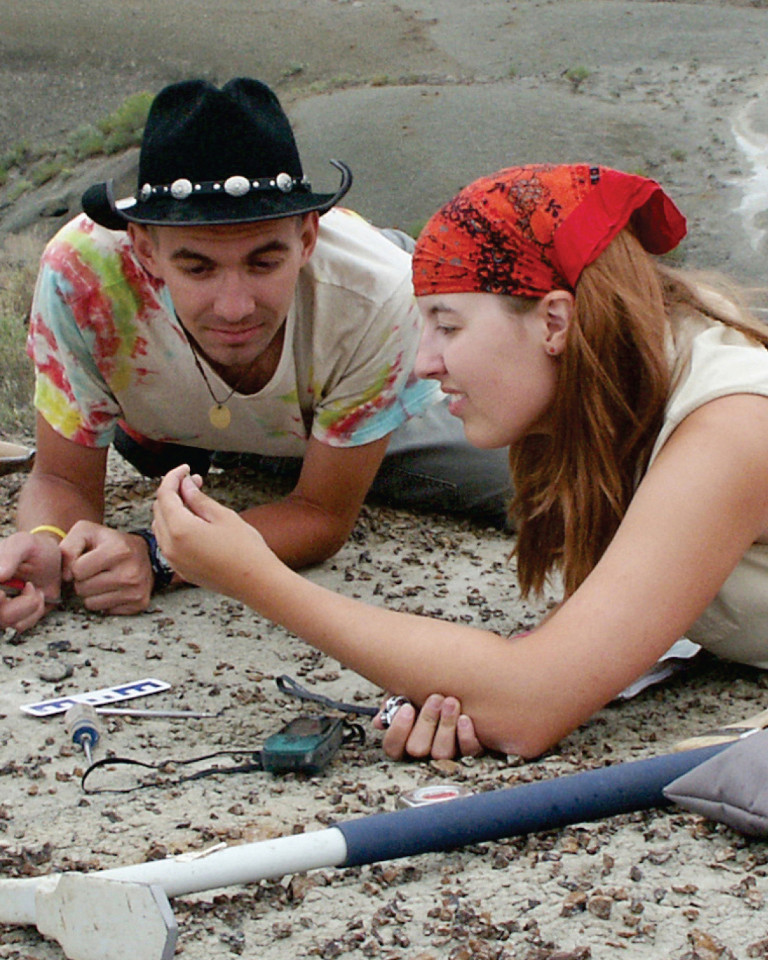 Geology & Geological Engineering
The Harold Hamm School of Geology and Geological Engineering offers degrees in Geology, Geological Engineering, and Environmental Geoscience.
Geology and Geological Engineering Degree Programs
Since 2012, enrollment in our undergraduate programs has averaged 60-65 students at any time, and enrollment in our graduate programs has averaged 20-25 students. After graduation, our students have gone on to many exciting careers. In particular, recent graduates are employed by the energy and mineral industries, by environmental consulting firms, by national, state, and local regulatory agencies, and some have academic positions.
A Long History
Our department has a long history that started with one professor, Earle J. Babcock, in 1891. Since its inception, the department has had 74 different faculty members; today there are 11 faculty.
In 1895, the North Dakota Legislature created the North Dakota Geological Survey. The UND Geology Department and the Survey were combined and this relationship lasted for 93 years. In 1988, the Department and Survey split when the Survey moved from Grand Forks to Bismarck.
In 2012 the Department became The Harold Hamm School of Geology and Geological Engineering. The school's formation was the product of generous gifts from Harold Hamm and Continental Resources.
Mission Statement
Our mission is to provide an exciting and inspiring intellectual community dedicated to learning about and sharing an understanding of geological processes, environments, and resources.
Vision Statement
Our vision is to be extraordinary in providing our students the skills and knowledge necessary to excel in their professional careers, in conducting research that advances theoretical and applied sciences, and in delivering outreach services that are relevant and responsive.