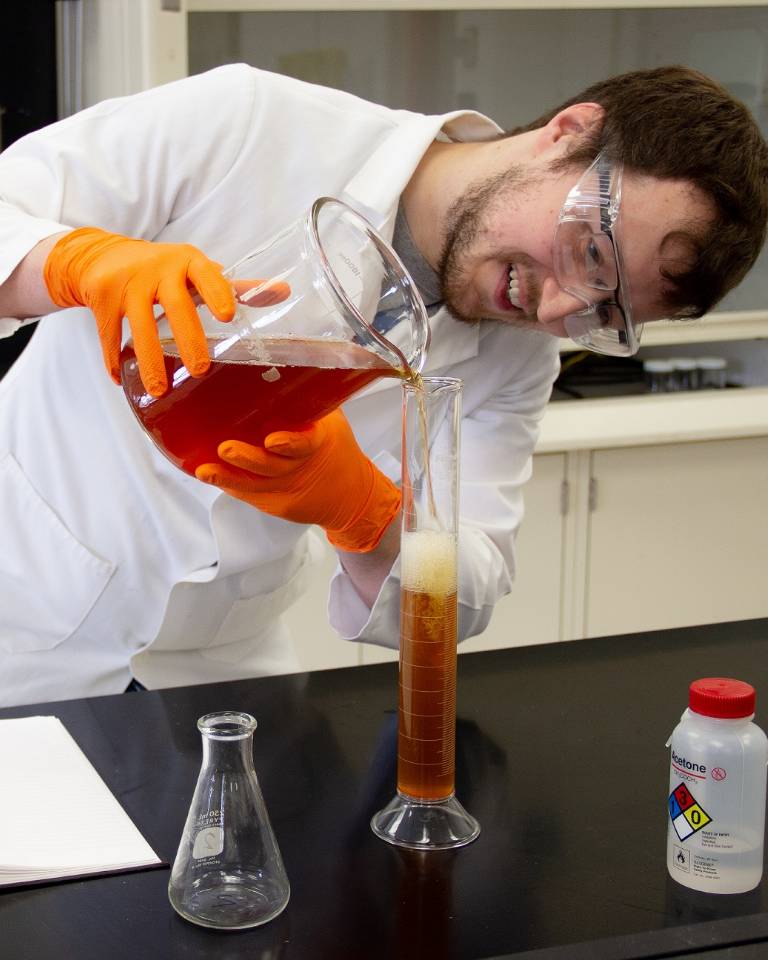 Chemical Engineering
Employers praise our "balanced and well-rounded graduates who work hard and are ready to contribute from their first day on the job."
It is our vision to offer an unsurpassed, personal undergraduate chemical engineering education, coupled with a top-tier quality, research-centered graduate program.
The department's primary objective is the education of undergraduate students so that, upon graduation, they are prepared to take responsible entry-level positions in a wide range of industries. Research and professional activities by members of the faculty, conducted in collaboration with graduate and undergraduate students, provide training for our students on how to succeed as researchers.
Student Focused
One of the main characteristics of this department, which distinguishes it from most other chemical engineering programs around the country, is the commitment to building a strong rapport between the students and faculty.
We are able to maintain close interaction because of the relatively small class sizes (typically 25-30 students), and because all faculty members are committed to helping all students do their best and succeed.
The interaction between faculty and students occurs formally in the classrooms and through the advising process, but it also frequently arises informally because all faculty maintain an open door policy. It all adds up to an environment that fosters mutual respect and maximizes learning. Our alumni report that the education they received at UND enables them to compete effectively with graduates from any other institutions.
Visit UND Chemical Engineering
When you schedule a visit to UND, please request a tour of the Chemical Engineering department. Faculty will visit with you, give you a tour of project-based student learning lab areas and provide you with information about our programs and scholarships.