Executive Board Members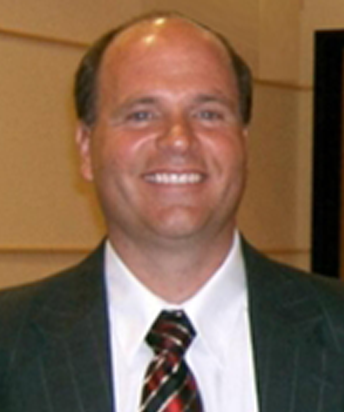 Jim Albrecht
President, ComDel Innovation
Jim Albrecht is the President and Business Development Manager of ComDel Innovation, a contract product development and manufacturing company located in Wahpeton, North Dakota. In his role with ComDel Innovation, Jim works with customers at various stages in the product commercialization process, helping them bring their products to market. The customer base ranges from large OEMs to individuals with an idea that they would like to commercialize. ComDel Innovation serves a variety of markets including Data Storage, Automotive Aftermarket, Medical, Agriculture and Aerospace.

Jim began his career with 3M/Imation in St Paul, MN as a process technology development engineer. After spending five years in a development role, he moved into the manufacturing organization at the 3M Wahpeton location.

Jim graduated from the University of North Dakota in 1984 with undergraduate degrees in Chemical Engineering and Applied Mathematics. He completed an MBA from St Thomas College in St Paul in 1988.Wahpeton, ND.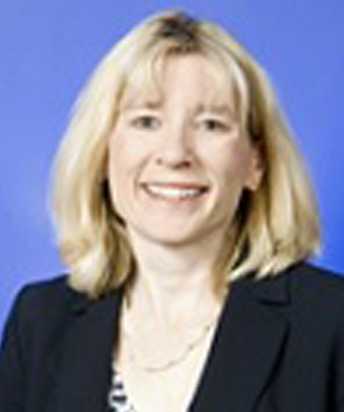 Lisa Barnes
Retired Director, Engineering Business Management Honeywell Aerospace Engineering Technology
Phoenix, AZ

Lisa has 21 years of experience with Honeywell. In her current position she has responsibility for developing, driving and maintaining effective operating systems and business tools to proactively manage tactical and strategic business plans and optimal resource management across Engineering and Technology, a global organization of approximately 12,000 engineers. She has progressively increased responsibility at Honeywell through positions in software development/testing, system design, project engineering, new business pursuits, technical management, and program management. One of these previous roles was the lead software engineer for the Honeywell content of the Lockheed Martin Orion Crew Exploration Vehicle (CEV) Proposal. She was a recipient of the Honeywell Team Performance Award for her efforts on this winning proposal. She also served as a Senior Program Manager within the Honeywell Globalization team and has had the opportunity to visit and work along with engineers at the Honeywell Bangalore, Hyderabad, Singapore, Bin tan, Penang, Brno, Mexicali and Puerto Rico sites to develop business and engineering growth strategies. Lisa received her BS in Electrical Engineering from UND. She is Project Management Professional Certified and a member of the Society of Women Engineers.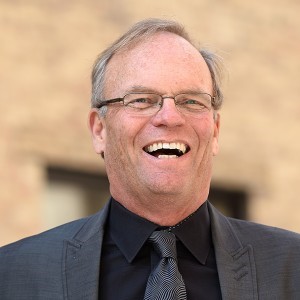 Scott Boe
Chief Development Officer, Boecore, Inc.
Scott Boe has an extensive background in engineering management and proposal development. Scott's positions have included: Vice President of National Operations for COMSYS Technical Services, a large national technical services and solutions provider; Management Consultant for Gemini Management Consulting where he provided executive-level consulting in the areas of operational efficiency and supply-chain management; and Engineering Manager for Hughes Aircraft Company, a top defense contractor. Since Boecore's inception, Scott has performed a wide range of roles including his current positions of Chief Development Officer, Board of Director and Corporate Secretary. Scott received his Master's Degree in Systems Management from the University of Denver and has a Bachelor's Degree in Electrical Engineering from the University of North Dakota.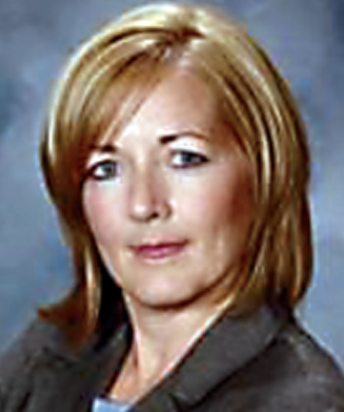 Sherri Bonacci
Vice President, Supply Chain & Competitive Improvement Planning, IWCO Direct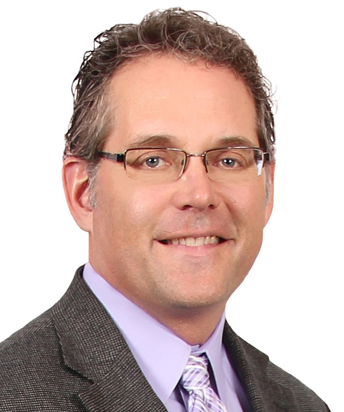 Steve Burian
President and CEO, Burian & Associates, LLC
Fargo, ND

Steve is the President and CEO of Burian & Associates, LLC, an engineering consulting firm he founded in 2020. Prior to founding Burian & Associates, Steve was the long-time CEO of Advanced Engineering and Environmental Services, Inc. (AE2S), a firm he co-founded in Grand Forks in 1991 while in graduate school and grew to a company of 300 people with offices throughout the Upper Midwest and upper Rocky Mountain Region. Steve has devoted his career to consulting for drinking water and wastewater systems and is a recognized leader in the industry. Steve, a Bismarck native and received his Bachelor of Science in Civil Engineering in 1990, and a Master of Engineering in Civil Engineering with Environmental Emphasis in 1992. He was also a four-year letter winner in track and field at UND, an All American, and was inducted into the UND Athletic Hall of Fame in 2006. Steve has received several regional and national awards recognizing his leadership and dedication to the engineering profession, including the UND Young Alumni Achievement Award in 2005. He was inducted into the CEM Alumni Academy in 2014.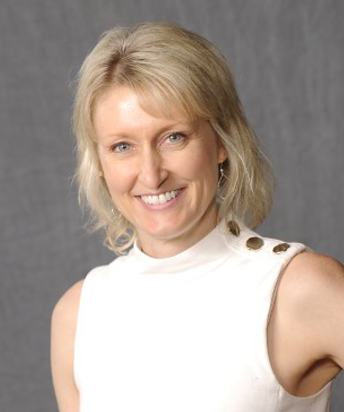 Jacquelyn Crowhurst
General Manager of Customer Success, Microsoft
Edina, MN

Jacquelyn leads the Microsoft's North Central Region Customer Success business, which partners with companies to realize their business goals through innovative technology solutions from Microsoft. She and her team focus on ensuring companies realize measurable business value from their investments across all of Microsoft's cloud technology. Jacquelyn joined Microsoft in July 2001 and has held several technical and leadership positions. As a services consultant and Architect Evangelist, Jacquelyn worked with Fortune 100 companies on architecture strategy and built an architecture community, including spearheading two large scale architectural conferences. Jacquelyn's leadership positions included various roles focused on new technology evangelism, enterprise account developer platform revenue business and partner and breadth evangelism businesses. Jacquelyn also represents Microsoft on the board of directors for the Minnesota High Tech Association (MHTA). Prior to joining Microsoft, Jacquelyn worked for Cargill as an architect focused on evaluating and establishing standards for leading-edge technology, architectural consulting and internet application and infrastructure consulting. Jacquelyn began her technical career at Unisys Corporation with experiences in mainframe development, distributed database testing and dynamic data center operations as part of the co-operative education program at the University of North Dakota. Jacquelyn graduated Summa Cum Laude from the University of North Dakota in 1994 with a BS in both Mathematics and Computer Science.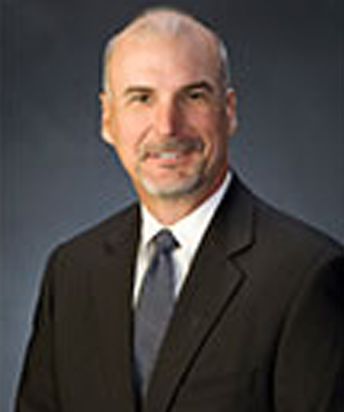 A. Benjamin Dove
Retired Director, E&T Engineering Operations Lockheed Martin information Systems & Global Solutions
Bethesda, MD

Ben Dove is currently the Director of Engineering Operations for the Lockheed Martin Information Systems & Global Solutions (LM IS&GS) business area and is responsible for developing workforce engineering and technical skills that align to the IS&GS strategic plan, managing enterprise risks, and ensuring technical resources are efficiently utilized. Prior to his current role Ben served as the Vice President of Performance Excellence for the IS&GS-Defense Product Line. In that role he focused on business and program performance, responsible for driving contract execution & growth, risk management and achieving business financial objectives. Ben's career includes extensive program management experience. He served as Program Director for multiple large scale US and International government satellite command and control contracts. Ben joined Lockheed Martin in 1984 as a system engineer supporting mission operations at a customer facility. He performed in increasingly responsible technical and program leadership roles including Chief Engineer and Engineering Manager for various classified programs. Ben received his BS degree in Mechanical Engineering from the University of North Dakota and his MS in Systems Engineering from the University of Pennsylvania. His volunteer activities include support to the Philadelphia Alliance of Capital and Technologies, Junior Achievement, and the American Heart Association. He and his wife Donna have three children and are avid Philadelphia Phillies fans.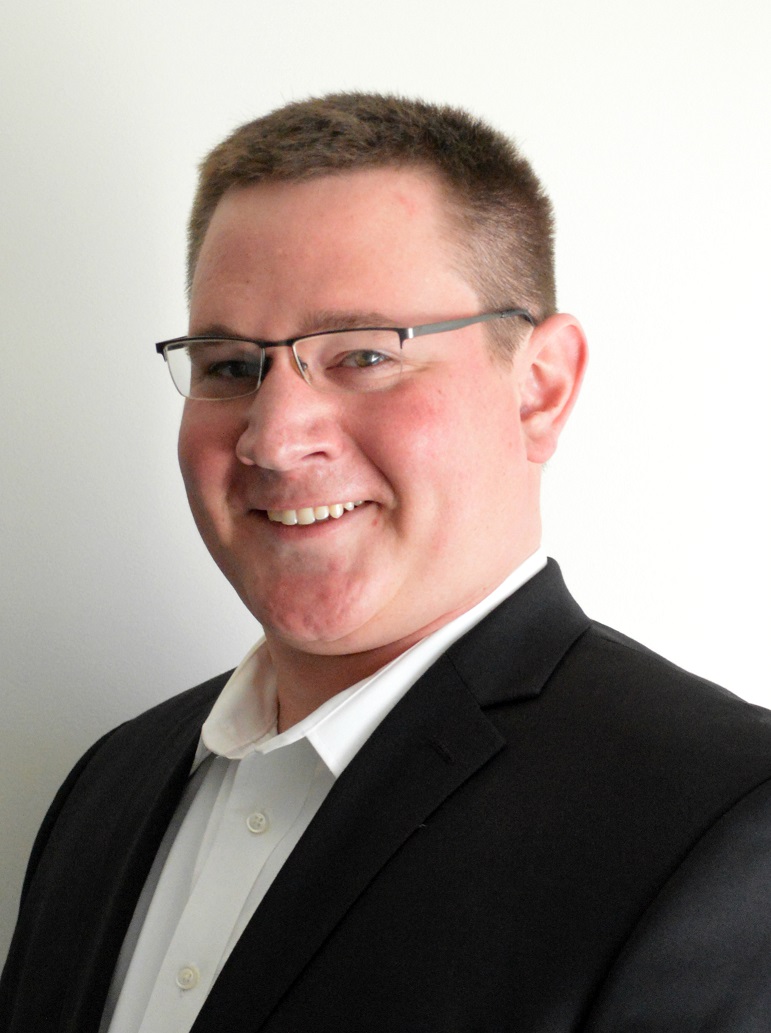 Matt Dunlevy
CEO, Chairman, and founder of SkySkopes
Grand Forks, ND

Matt Dunlevy is the CEO, Chairman, and founder of SkySkopes, a nationally leading unmanned aircraft systems flight operations company based in Grand Forks, ND. SkySkopes is North Dakota's first unmanned aircraft startup certified by the Federal Aviation Administration to fly commercially and offers aerial inspections, energy audits and other services from office locations in Grand Forks, ND and Minot, ND. Under Dunlevy's leadership, the business grew from a group of four employees to an organization of national recognition in under three years. Dunlevy studied mechanical engineering and history at the University of North Dakota before ultimately combining a lifelong passion for aviation with his drive for business to form SkySkopes. Dunlevy has taught numerous courses at the University of North Dakota, including UAS in Business, UAS in Engineering, and the Ethics of UAS. Dunlevy's aviation experience includes logging hundreds of flights on powered aircraft, gliders, and hobbyist unmanned aircraft since his teens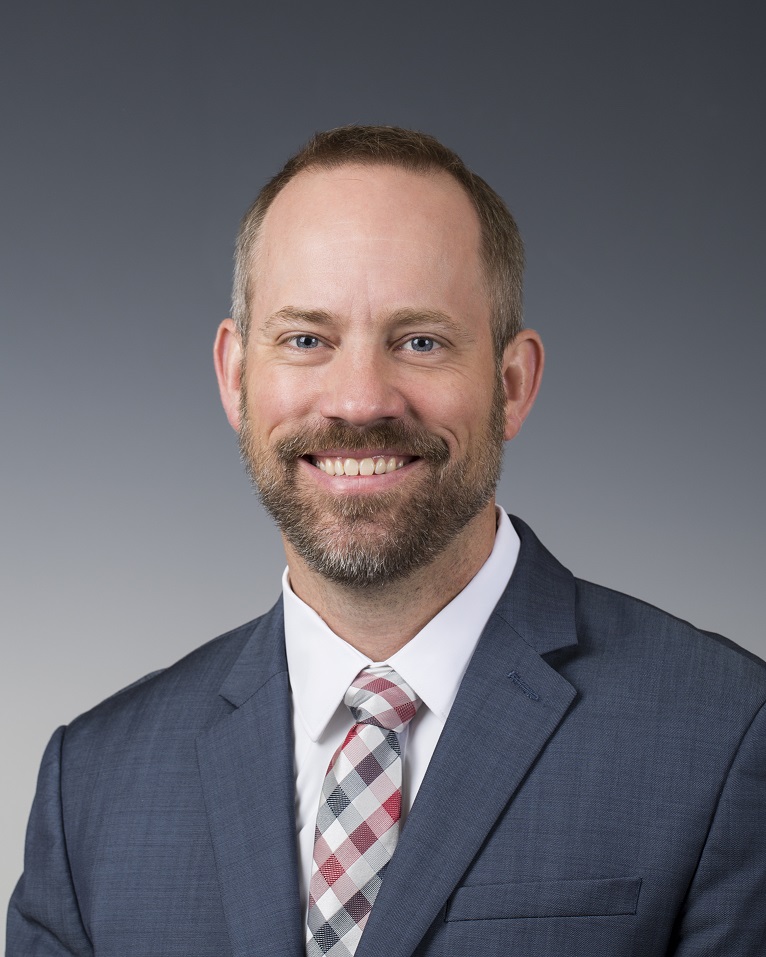 Charles D. Gorecki
CEO, Energy and Environmental Research Center
Grand Forks, ND

Charles D. Gorecki is CEO of the EERC, where he leads a multidisciplinary team of 220 people who focus on research and development (R&D) of innovative energy and environmental technologies. Mr. Gorecki oversees strategic initiatives focused on coal utilization and emissions, carbon management, oil and gas research, alternative fuels and renewable energy, and the energy–water nexus.

Prior to his current position, Mr. Gorecki served as Director of Subsurface R&D at the EERC, where he focused on conventional, unconventional, and enhanced oil and gas production; geologic storage of CO2; geothermal; the carbon capture, utilization, and storage (CCUS) value chain; and other energy and environmental research. In this role, he served as Program Manager for the Plains CO2 Reduction (PCOR) Partnership and the Bakken Production Optimization Program, two major collaborative industry–government programs.

Mr. Gorecki joined the EERC in 2007, and holds a B.S. degree in Geological Engineering from UND. He has authored and coauthored numerous papers and given presentations on a variety of topics in the United States and throughout the world. Mr. Gorecki served in the Minnesota and North Dakota Army National Guard for nine years. He's a veteran of Operation Iraqi Freedom and deployed to Iraq with the 141st Engineer Battalion's Company B out of Jamestown, N.D.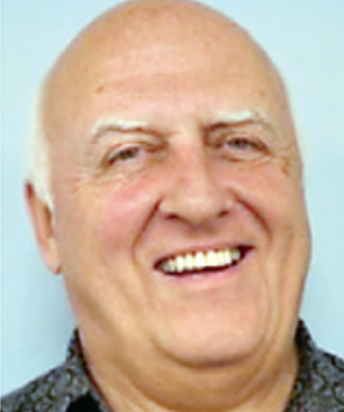 Bob Harris
Founder and Chairman of the Board, Harris Group Inc
Seattle, WA

Founded in 1975 The Harris Group provides multi-discipline engineering through twelve domestic and International offices in the U.S. and a sister company, AO Harris Group International, in St. Petersburg, Russia. In the early 90's, Bob Harris' vision for renewable fuels became a reality, enabling Harris Group to help customers develop and commercialize next generation biofuels and conversion technologies. Although now retired, Harris remains active with the firm. He is a founding member of the UND CEM Alumni Academy. Born in Canada, Harris was educated at UND, where he played hockey and earned a degree in geological engineering.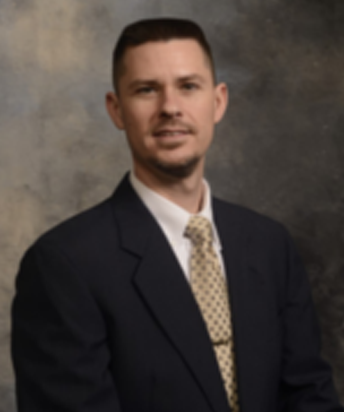 Dan Inman
Vice President & CISO, Minnkota Power Cooperative, Safety and Security Division
Grand Forks, ND

In 2017 he was promoted to vice president and was also selected as an Honorary Commander for Major Christopher Seamans of the 69th Maintenance Squadron at the Grand Forks Air Force Base. The Honorary Commander program provides an in-depth look at the activities occurring at the Air Force Base, and provides military personnel an opportunity to learn more about local businesses and community leaders. While Dan was born in Flint, MI, Grand Forks, ND is what he considers home. After serving six years in the Marine Corps, Dan returned home to attend the University of North Dakota, where he graduated with a bachelor of science in Electrical Engineering, with minors in mathematics and computer science. Upon graduation, Dan was employed as an Electrical Engineer at Ideal Aerosmith in East Grand Forks, MN, were he assisted in software and hardware development for motion sensing test solutions for the aviation, defense and automotive industries. He started working at Minnkota in June 2007 in the Telecommunications Engineering Department, working on the design, implementation and maintenance of Minnkota's Telecommunication Infrastructure. In 2012 Dan was promoted to Compliance Manager and during the same year received a Master of Business Administration, Specialization in Project Management.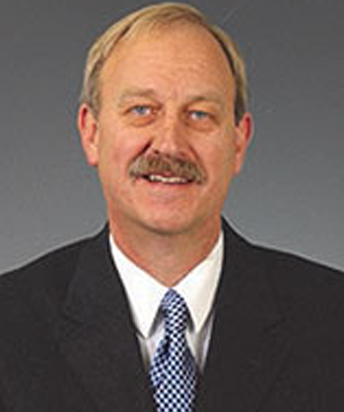 Mike Jones
Retired Vice President of Research and Development, Lignite Energy Council
Bismarck, ND

Mike has over 25 years in the industry. Prior to joining the Lignite Energy Council, he was a senior research advisor at the Energy & Environmental Research Center and an adjunct professor of physics at the University of North Dakota (UND). Mike earned his bachelor's degree from of Bemidji (MN) State University. He earned a master's degree and a doctorate in physics from UND. He has also authored or coauthored over 80 publications.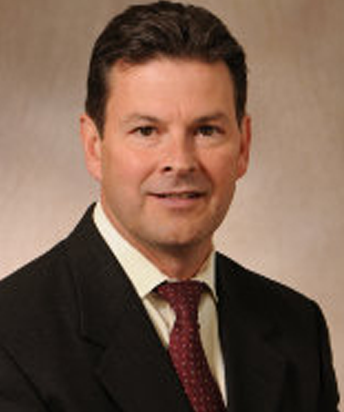 Charles Kummeth
President and CEO, Bio-Techne Corporation
Minneapolis, MN

Chuck is the Chief Executive Officer and a director of the Company, as of March, 2013. He previously served as President of Mass Spectrometry and Chromatography division of Thermo Fisher Scientific, a Delaware corporation that provides services and products within the science industry. He also served as president of the Medical Product Division of 3M, beginning in 2006. From 2004 to 2006, he served as the Managing Director of 3M for the UK and Ireland. Chuck has significant industry experience in the areas of serving science, innovative technologies, software and laboratory operations. His extensive skill set with respect to executive management of a global company with high repute in the scientific community provides the Board with industry expertise and added business insights. Chuck received his BS in electrical engineering from UND and was inducted into the CEM Alumni Academy in 2009.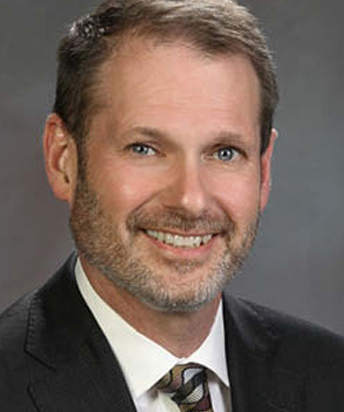 Keith Lund
President and CEO, Grand Forks Region Economic Development Corporation
Grand Forks, ND

Lund directs economic development programs and initiatives that positively impact attraction, expansion, and retention of business and industry in the Grand Forks region. Lund was previously the organization's vice president, a role he held for 11 years. Before joining the EDC, Lund worked with the City of Grand Forks Urban Development office for nine years, managing housing programs, and special projects that addressed community and economic development strategies. He served as the department's deputy director for two years immediately prior to joining the EDC. Lund has served as the president of the Economic Development Association of North Dakota, is chair of the North Dakota Public Finance Authority Advisory board, represents Grand Forks on the Red River Regional Council board of directors and serves on the Altru Health Foundation board and Xcel Energy North Dakota Advisory Board. He holds a B.S. in management and organization leadership from the University of Mary, Bismarck, N.D.
Charles MacFarlane
President and CEO, Otter Tail Power Company
Fergus Falls, MN

Chuck MacFarlane joined Otter Tail Power Company in 2001 as Director of Financial Analysis and Planning. He was named Vice President of Finance and Business Planning in May 2002, Interim President in August 2002, President in 2003, and CEO in 2007. MacFarlane was born in Garrison, North Dakota. He earned his bachelor's degree in electrical engineering in 1987 from the University of North Dakota, Grand Forks, and his master's degree in business administration in 1994 from the University of St. Thomas, St. Paul, Minnesota. He also is a graduate of the Minnesota Executive Program at the University of Minnesota's Carlson School of Management. In his community, he serves on boards for Fergus Area Young Life and Productive Alternative.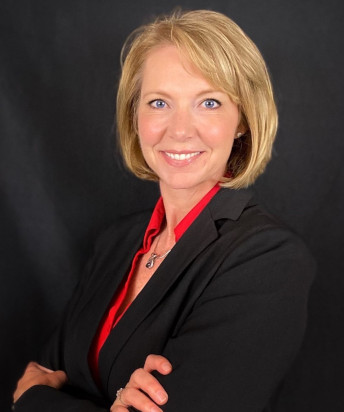 Kristin McKenzie
Sr. Director, IT, Digi-Key Electronics
Thief River Falls, MN

Kristin McKenzie is Senior Director of Information Technology at Digi-Key Electronics, a $5 billion global electronic component distributor, headquartered in Thief River Falls, MN. Digi-Key also has offices in Bloomington, MN, Germany, Netherlands, Israel, China, Hong Kong, South Korea and Japan.

Kristin leads an organization of agile software development teams and Digi-Key's project management office. She has worn many hats in her 25-year technology career, starting as a software engineer and eventually moving into various leadership roles over software development, business analysis, program management and International initiatives.

She graduated summa cum laude from the University of North Dakota in 1995 with a BS in Computer Science and a concentration in Communications.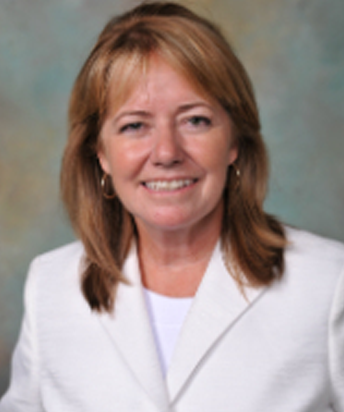 Kathleen Neset
President, Neset Consulting
Tioga, ND

Neset Consulting Service, Inc., provides well site geologic/geosteering services to the oil industry since 1980. She received a B.A. in Geology from Brown University and then went to work as a seismologist in Michigan. Neset worked for Core Laboratories in Texas and Wyoming. In 1979 she moved to North Dakota pursuing work as an independent petroleum geologist. She is owner of Neset Farms and formerly worked as a Tioga High School science teacher, a Tioga school board member and a substitute business manager at Tioga High School. Currently she manages wellsite geology and mudlogging crews throughout the Bakken and Northern Rockies Region. Kathleen is a member of the American Association of Petroleum Geologist, Williston API, Dickinson API, North Dakota Petroleum Council Board of Directors, Bush Foundation, BSC Petroleum Technology Advisory Committee, ND State Board of Higher Education, UND Petroleum Engineering Advisory Committee, Tioga Golf & Country Club board, and St. Thomas Parish Council Secretary.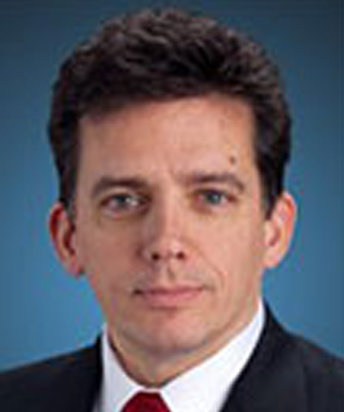 Craig Olson
Vice President, Connectivity Solutions at Thales InFlyt Entertainment & Connectivity at Thales
Melbourne, FL

February 2019, Craig assumed the position of Vice Presiden, Connectivity Solutions at Thales InFlyt Entertainment & Connectivity at Thales, leading and driving the development and customization of aircraft connectivity solutions - hardware, software and connectivity service packages. Responsible for business infrastructure, product line management, development and customer program management for all connectivity solutions, including Connectivity, Hardware, Ka Sat Com, Wireless network, Ground infrastructure, Portal Connected Software, Retrofit and Value-Added Services.

Prior to his position with Thales, Craig was Vice President/General Manager of Business and Regional Systems, Rockwell Collins, Cedar Rapids, IA. Craig Olson was appointed his position at Rockwell Collins in January 2014. In this role, his responsibilities included business area growth, strategic planning, customer satisfaction, profit and loss, and advanced product development program performance for the Business and Regional Systems unit of Commercial Systems. Since joining Rockwell Collins in 1986, Olson has held program management, strategy and technical positions of increasing responsibility in both the Commercial Systems and Government Systems businesses. Olson was senior director and site leader of Head-up Guidance Systems from June 2011 through 2013. Prior to this, he was a director of programs within Flight Information Solutions. Raised in Grand Forks, N.D., Olson holds Bachelor of Science degrees in Mathematics and Electrical Engineering from the University of North Dakota, and a Masters in Business Administration from the University of Iowa.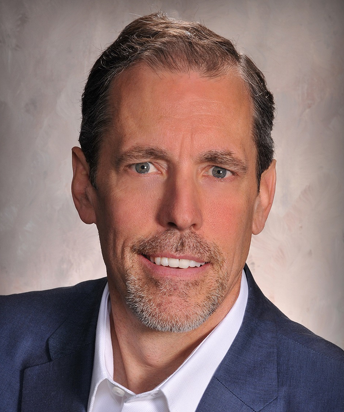 Fredrick Schiller
President & Director, 3M Global Channel Services Inc
St. Paul, MN

Fred, with nearly 30 years at 3M, is currently President and Director of 3M's Global Channel Services, which focuses on cross border direct to customer business, currently serving customers in more than 180 countries. He previously served as Global Business Director for 3M's Electrical Markets Division where he led the Oil, Gas, and Water pipeline protective coatings business as well as 3M's High Capacity overhead ceramic reinforced conductors business. Prior, Fred was Director of 3M's Oil & Gas Market Center in Houston TX. Fred also held the positions of 3M Chile Managing Director, Manufacturing Plant Manager in both Tucson AZ and Cumberland Wi, Six Sigma Black Belt, and a variety of other positions at 3M. He is an active mentor for area high school students. Fred received his BS in Electrical Engineering from UND in 1986, and later in 1995 an Executive MBA from the Carlson School U of MN in Minneapolis.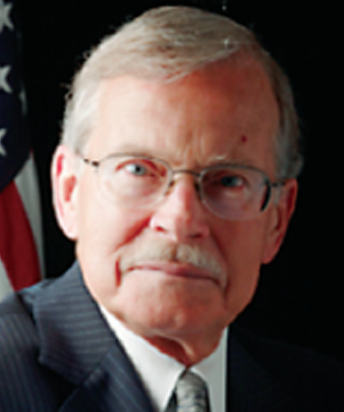 Terry Severson
President, TRACE Systems Inc
McLean, VA

Terry Severson is President and one of the founders of Trace Systems Inc. Trace is a technical professional services firm which provides networking, telecommunications, information technology, and information assurance services to U.S. Department of Defense customers. Severson has 47 years of experience in both military and industry communications/information technology services. Before helping found Trace in 2006, he was Director of Strategic Planning for the Communications Line of Business of DRS Technical Services, an operating element of DRS Technologies, Inc. and for Technical and Management Services Corporation (TAMSCO) for two years before it was acquired by DRS. He served in the USAF and retired in 1992 with the rank of colonel. He earned his BS in electrical engineering from UND and his MS in electrical engineering from the University of Denver. He is a resident graduate of the USAF Air War College.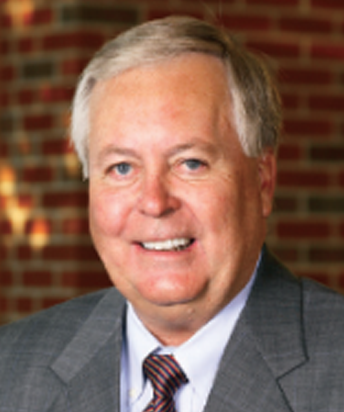 Robert A. Solberg
Director, JDR Cable System LTD Chairman, Hyperdynamics
Houston, TX

Bob Solberg is director of JDR Cable Systems Ltd., which manufactures seismic cables for offshore surveys and umbilical cables, connecting and remotely operating wells drilled in very deep water and Chairman of Hyperdynamics, an exploration company that trades on the New York Stock Exchange. Solberg spent 33 years with Texaco, retiring in 2002 as president of commercial development responsible for the assessment of commercial viability and swift development of new assets worldwide. Bob's service includes; Board of Directors, Pioneer Natural Resources; Chairman, Scorpion Offshore Ltd; Advisor/Director, Katzenback LLC; non-executive chairman, the Hyperdynamics Corporation Board of Directors; UND Alumni Association and Foundation Board of Directors. Bob earned his BS in civil engineering from UND and in 2005 was inducted into the CEM Alumni Academy. He currently serves on the UND National Campaign Steering Committee.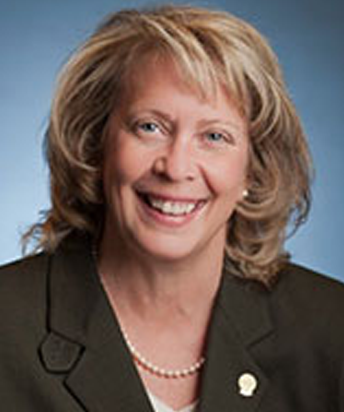 Barbara Ann Walz
Sr. Vice President of Policy and Compliance Chair Compliance Officer, Tri-State Generation and Transmission Assoc. Inc
Denver, CO

Barbara has been with Tri-State for 17 years. She leads a professional staff responsible for government relations, environmental compliance, environmental policy, reliability compliance, safety, security and other external matters. She is responsible for supporting corporate policies and initiatives that relate to energy and environmental issues while interfacing with state and federal elected officials, representatives from Tri-State's member co-ops, and other key policymakers from organizations and businesses in the association's service territory.

In conjunction with her position at Tri-State, Barbara serves as the Chair of the Electric Power Research Institute's environment and executive councils, on the Steering and Policy Committees for the Utility Air Regulatory Group and the steering committee and leadership council of the Coal Utilization Research Council. She serves as a Board member for the Colorado 4H Foundation.

Barbara graduated from the University of North Dakota with a B.S. in chemical engineering. She earned a master's degree from the University of Denver in Environmental Policy and Management. In addition to state agency experience, she worked as the Assistant Director of Environmental Affairs for the National Paint and Coatings Association in Washington, DC and as the Western Region Compliance Manager for Foster Wheeler Environmental.

Barbara lives in Lakewood, Colorado with her husband and is an active athlete participating in Triathlons and races with a cause.
Former Members
Thank you for serving the College.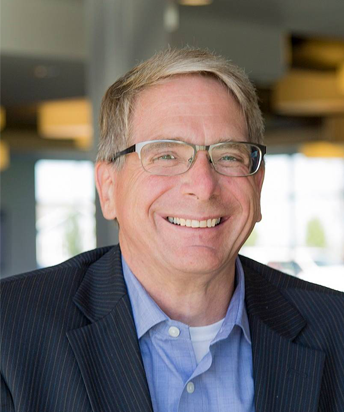 Dean Anagnost
CEO, KLJ Inc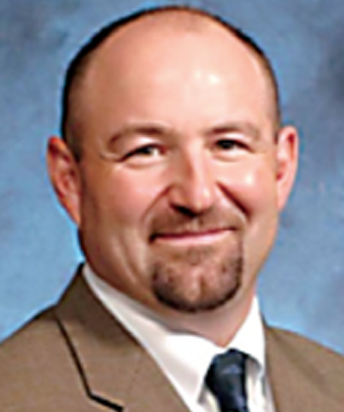 Robert McLennan
President and CEO, Minnkota Power Cooperative Inc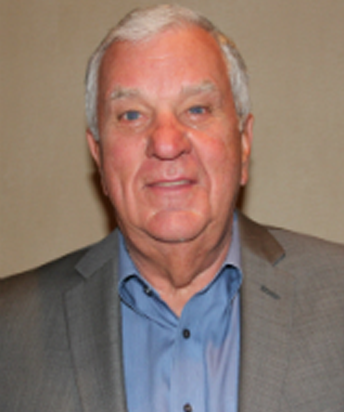 Keith E. Moe
Chairman of the Board, MediGLIDER Inc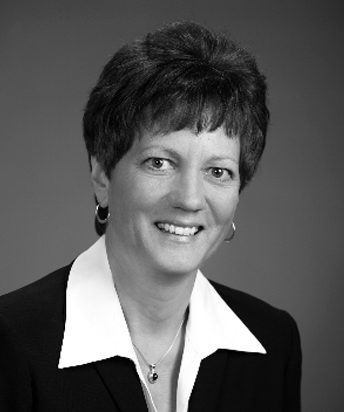 Judith Paukert
Retired Community Relations Manager, Xcel Energy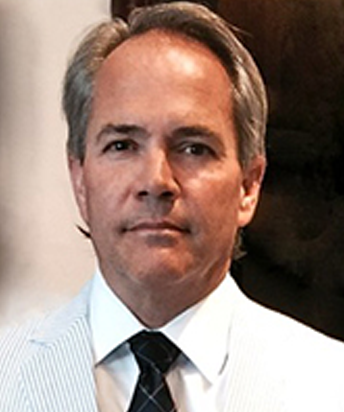 Grant H. Shaft
Shareholder, Law Firm of Grant H. Shaft, PLLC