College of Engineering & Mines
Explore the College of Engineering & Mines (CEM)
Areas of Study
The College of Engineering & Mines has eight departments that offer undergraduate and graduate degree programs.
Online Programs
We offer 28 online degree programs. Search our database to find the one that works best for you.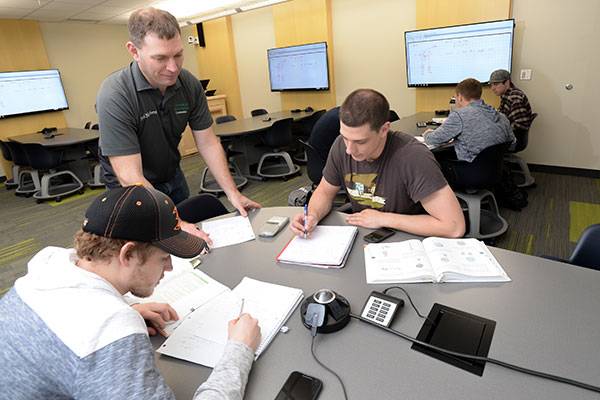 ABET Accredited
UND's engineering programs are accredited by the Engineering Accreditation Commission of ABET.
A Future that Works
From deep underground to deep space, you can make an impact and change the world with UND's engineering programs.
View All CEM Programs