Meet our graduate students
With close to nine years of experience as a field service biomedical engineer, Collins is passionate about the potential of miniaturizing biosensors and including telemonitoring features. This will revolutionize healthcare delivery, enabling real-time monitoring and early identification of diseases. Furthermore, the rich biodata generated by these sensors can be used to create more accurate healthcare and diagnostic machine-learning models. Collins is excited to continue exploring the possibilities of this field and its potential to positively impact the lives of people around the world.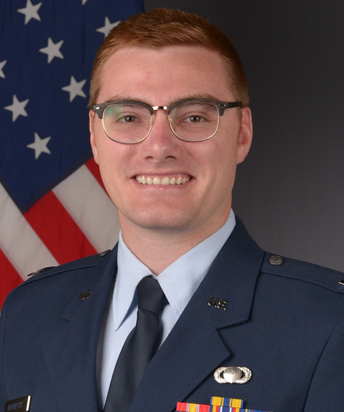 Capt Nathan A. Ruprecht is an active-duty officer in the US Air Force currently stationed at Patrick SFB as a Deputy Branch Chief for Nuclear Test Ban Treaty Monitoring. His expertise resides in statistical modeling and machine learning while his PhD project is applying bioinformatics and multiomics studies to radioactive environment risk assessments and aging processes. He chose the UND BME program because it came highly recommended for its ease of integration for military/distance students to complete studies while serving, working full time, or dealing with major life events.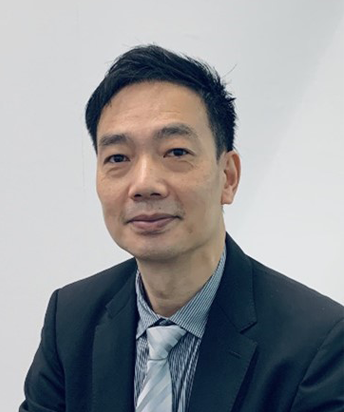 Victor is a Professional Chemical Engineer and a multidisciplinary biomedical engineer by training for over 30 years in biotech companies in San Francisco Bay Area. Victor graduated from Hong Kong Polytechnics University and University of Wisconsin with a master's degree in engineering. He obtained a bachelor's degree in computer science and certificate in project management.

Victor co-found "Powder Pharmaceuticals" a needle-free drug delivery device manufacturing in Hong Kong. The first FDA approved product is a Lidocaine injector for local anesthetic. Victor is developing a lower cost Colorimetric Continuous Glucose Monitor and pursuing a PhD in Biomedical Engineering. He is very delighted for taking this innovative and excellent program.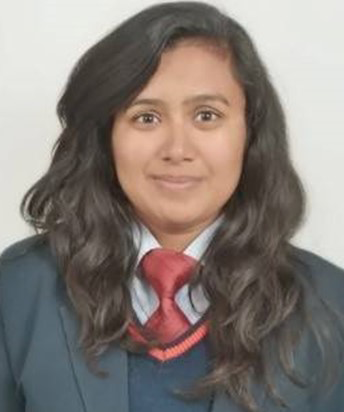 Benu Bansal earned her Bachelor of Engineering in Computer Science from Chikara University, India, and a Master of Science in Information Systems from the California State University, Fullerton. She is currently working on her PhD in Biomedical Engineering at the University of North Dakota. While pursuing her bachelor's, she worked as a full-time research assistant intern in the Research and Innovation Network department at Chikara University, India, for a year, where she worked on various machine learning and artificial intelligence projects. Her current area of research is focused on the spatial analysis of tumor tissue from multiplex immunofluorescence data to understand the tumor microenvironment using digital pathology. The BME program at UND offers multi-disciplinary expertise in areas such as bioinformatics, optics, computer vision, and medical devices for its students.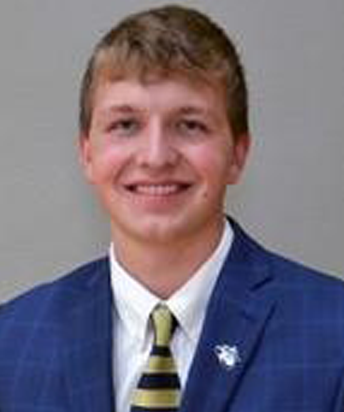 Mitchell Sueker obtained a bachelor's degree in electrical engineering from South Dakota School of Mines and Technology in 2020, before then earning a master's degree in biomedical engineering at the University of North Dakota (UND) in 2022. Mitchell is currently in the biomedical engineering PhD program here at UND and is working on various research projects utilizing machine learning with spectroscopy for food safety. This includes the ability to visualize and disinfect germs transferred through human respiratory droplets, classification of the freshness of fish and their species based on multimodal fusion of spectroscopic data, and the imaging of food residues with UVA light to prevent allergen cross contamination. Mitchell has been enjoying his time in the biomedical engineering program, as the faculty is very knowledgeable and helpful, and there are always many research opportunities and projects to learn from and contribute to.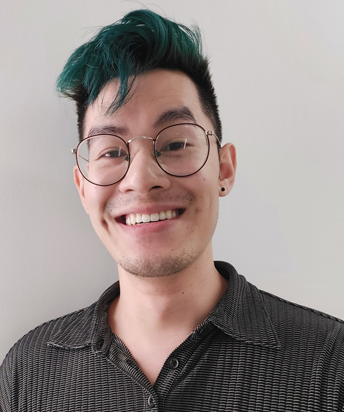 My name is Korey Vu and I have my bachelor's degree in Biotechnology from the University of California, Davis. I currently work for a robotics surgery company that innovates the surgical procedure by creating 3D models of patient anatomy from their medical imaging scans. The Biomedical Engineering Master's program here enables me to learn about image processing and deep-learning, while getting to work with faculty and students within this exciting field. Being able to take this program remotely has also been very convenient and flexible for juggling with my career.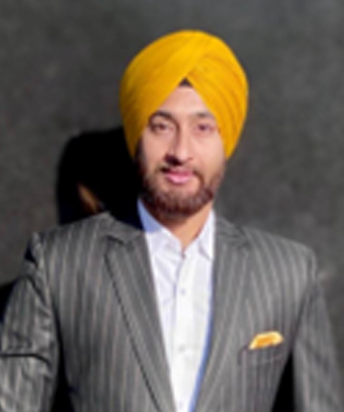 Jappreet Gill earned his bachelor's in business administration and a Post-graduate diploma in Computer Applications from Panjab University, Chandigarh, India. He completed his MSc. in Information Systems from CSU, Fullerton, and is currently pursuing a Ph.D. in Biomedical Engineering at the University of North Dakota. His research focuses on personalized medicine and cancer genomics. He believes that Ph.D. in Biomedical Engineering program's commitment to excellence, innovation, and interdisciplinary research is truly commendable, and the collaborative nature promotes teamwork and knowledge-sharing among students, fostering a supportive community that enhances the overall learning experience.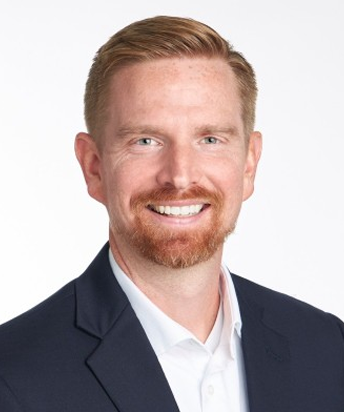 Dan Newman is an executive in the medical device industry working on his PhD in Biomedical Engineering, with a focus on chronic pain assessment and solutions. In his 14 years in the medical device industry, Dan has worked for start-ups to Fortune 500 companies such as Medtronic and Abbott. This includes leading research and development for a digital therapeutic wearable device and the development of Sacroiliac fusion toolset.

Dan holds a Bachelor's Degree in Business Management from Gustavus Adolphus College, and a Masters in Business Administration from the University of Minnesota, Carlson School of Management.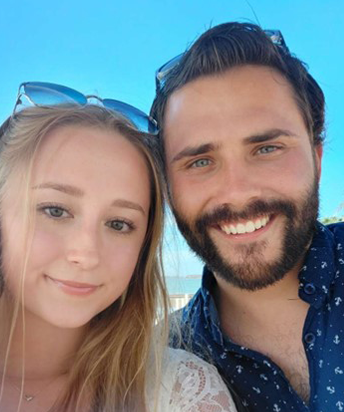 I am in my 4th year in the BME PhD program. I have degrees in Chemical and Mechanical engineering. My BME research project is on 3D printing bone scaffolding. This program has been the perfect match for me because I am able to take all my classes remotely since I live over 4 hours from campus. Nice thing is I am able to still do my research in person by driving to campus once a week. I also enjoy the flexibility of the electives to tailor to your individual studies.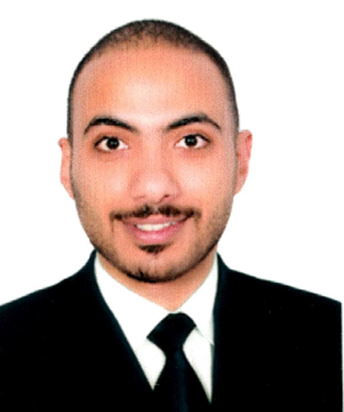 I am Osama Ibrahim, a Biomedical Engineering Ph.D. student at the University of North Dakota. I am a graduate of Cairo University with a BSc degree and a master's degree in immunology. In this program, I am building on cutting-edge advancements in the field. I am proud to be part of this program and enthusiastic about the invaluable knowledge I gain from it. Under the esteemed supervision of my advisors, I am involved in an impactful SARS-CoV-2 project, leveraging my expertise in biomedical engineering to contribute to advancing medical technology.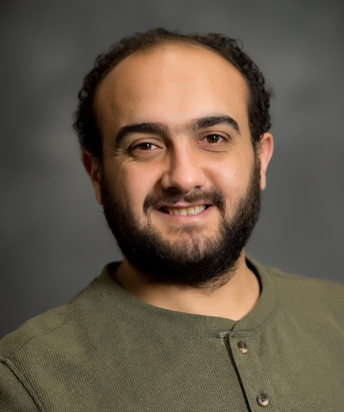 I am Ashraf Al-Goraee from Yemen, and I hold a BME bachelor's degree from Jordan University of Science and Technology in addition to a master's degree in mechanical engineering from the same prestigious university. My research centers around the synthesis and characterization of biomaterials, as well as exploring their extensive range of applications. Specifically, we utilize both natural and synthetic polymers in the field of bone tissue engineering and cancer cell biology since they play a crucial role in various biomedical applications. These polymers have unique properties such as biocompatibility, tunable mechanical properties, and the ability to be functionalized for a specific application. By leveraging these materials, significant advancements can be made in the biomedical research realm.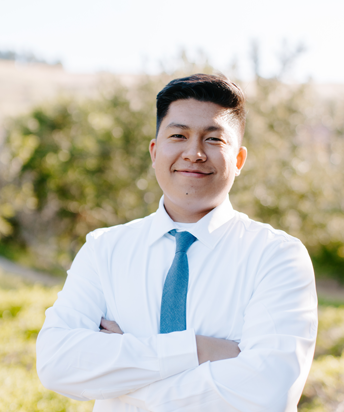 I am a professional engineer and PhD student in biomedical engineering with several years of experience designing and developing medical devices. I enjoy solving problems related to human health and wellbeing, which has led me pursue research in the biomedical space. My interests include the science of medical device development, human factors and usability engineering, and biosensor development. I love that the University of North Dakota Biomedical Engineering Program allows students to drive their own success. The faculty and advisors are always present and willing to provide support in all areas of student's interests, while continuously encouraging value-driven innovations.